An interview with Paul Chen of Paul Design watchwinders
Last week we met Paul Chen, the CEO of Paul Design watchwinders in Guangzhou, China. During our nice Chinese lunch Paul did tell us about his watchwinder brand, its filosofy and future plans. First we give you a short introduction about this brand. Paul Design is created by Paul Chen who worked for a company which import brands as Buben & Zörweg and Scatola del Tempo. Therefore he gained a lot of experience in the field of technique, materials and finishing. He now uses this experience for his own successful watchwinder brand; Paul Design.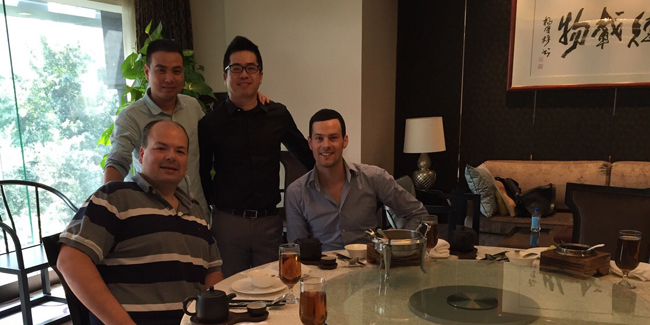 Watchwinders made of high-end materials
Paul learned that a successful brand must offer perfect quality to penetrate in the current market of watchwinders. The competition is strong with brands from Europe. Nevertheless there is a gap between the cheap Chinese watchwinders and the high-end European watchwinders like Stockinger, Elma, Buben & Zörweg etc etc. This gap Paul wants to fill with his own brand of watchwinders. When we take a look at the Paul Design watchwinders we must say that we are surprised positively. The design looks great, the materials are solid and beautiful. Thereby the technique is state of the art.
Future plans for Paul Design watchwinders
We asked Paul what to expect the coming years from his watchwinder brand. The answer is simple: produce high end watchwinders for an acceptable price. Quality is one of the most important elements to have happy clients. Next to quality is innovation. Innovation is important to offer the best functions to wind all automatic watches. Parts as motors, gearing and the control panel are the most important and need continious innovation to keep up with the high end brands.
We expect a lot from Paul, as he is a smart and experienced guy with a feeling to create beautiful watchwinders. Paul, thank you for the nice Chinese lunch and our nice conversation!