Buben & Zorweg has a passion; showing your passion!
Customized security solutions have always been a part of Buben & Zorweg's philosophy for the passionate collector. Indeed, interior designers from all over the world use masterpieces from Buben & Zorweg to create ?exible concepts in luxurious surroundings, tailor-made to suit the speci?c requirements of their clients. From the tailored integration in the interior of a luxury yacht or the protection of a valuable watch collection in a chalet, to the presentation of favourite pieces in the surroundings of a grandiose palace.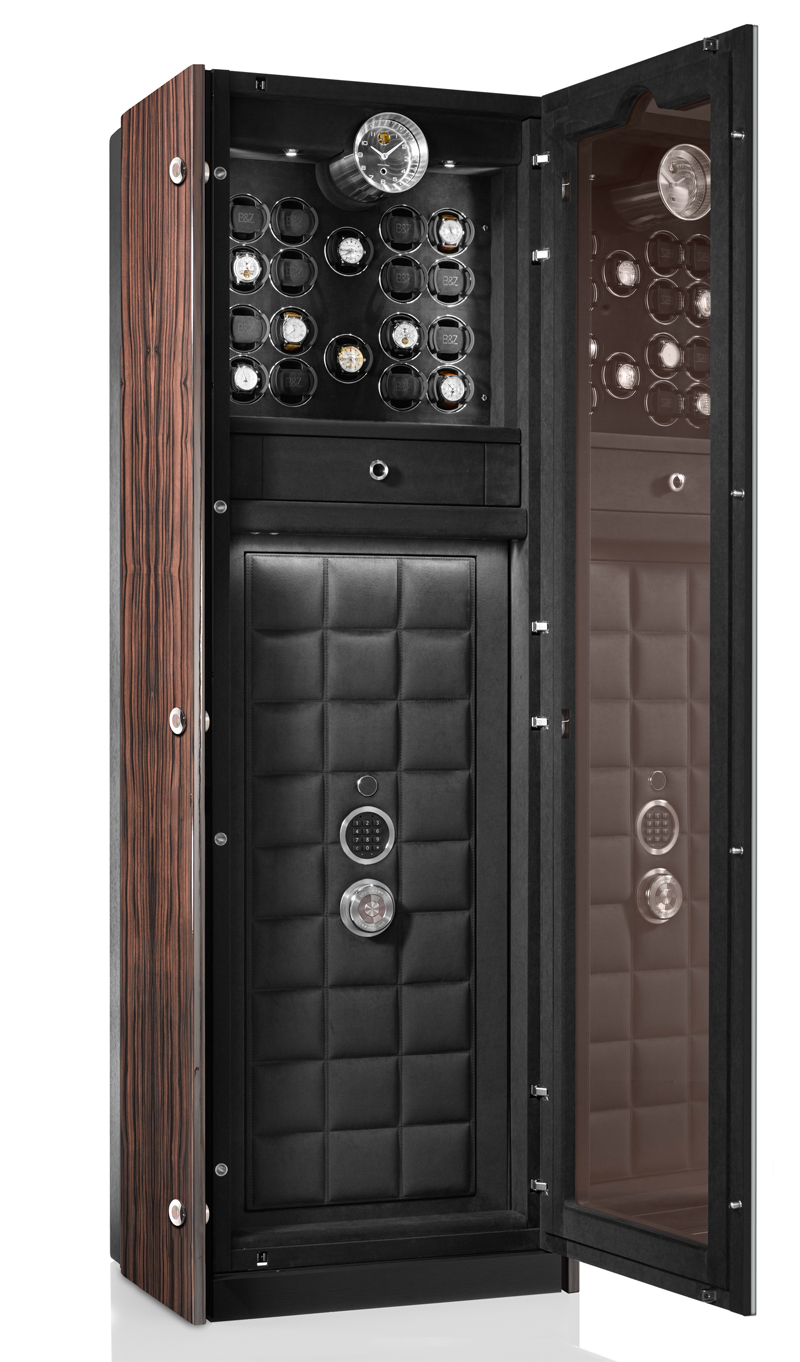 Private, sometimes even exceptionally private collections of precious collector's pieces demand to be presented in an ambiance that is on a par with the standards of international museums when it comes to aesthetic appeal and security technology. With high-security glass, bullet-proof and extreme resistant even against mechanical attacks and available either as spy mirror glass or highly transparent glass. Stainless steel housing and biometric ?ngerprint locking systems with integrated laser curtains preventing unauthorized access. Inbuilt alarm systems that are interfaced to the house alarm system and state-of-the-art, adjustable LED lighting technology with fading functions. Interiors in ?nest black velour or Italian nappe leather, all come equipped with watch winder units for precious automatic watches, drawers with customizable inserts for jewels, documents and of course secrets! Talking of which, Buben & Zorweg has the safest safe that only those in the know would recognize.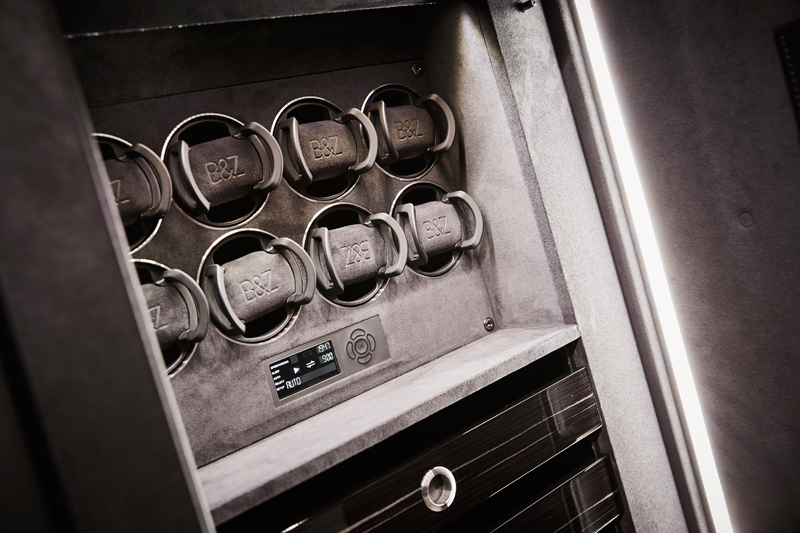 Unveiled at fairs in spring 2018, the Vision fits unobtrusively into the dressing room or wardrobe of its owner. At first glance it shows a mirrored image of its observer, but further inspection uncovers an electronic transponder lock preventing any unauthorized opening of the high-resistance security glass.
The perfect design makes the Vision a powerful and elegant eye-catcher – as Vision and Vision inbuilt. It also offers a Buben & Zorweg SI-safe in which the passionate collector can present the objects of his passion to watches and jewelry - everything in this Vision is possible!