Concept watch winders from Robin Decollogny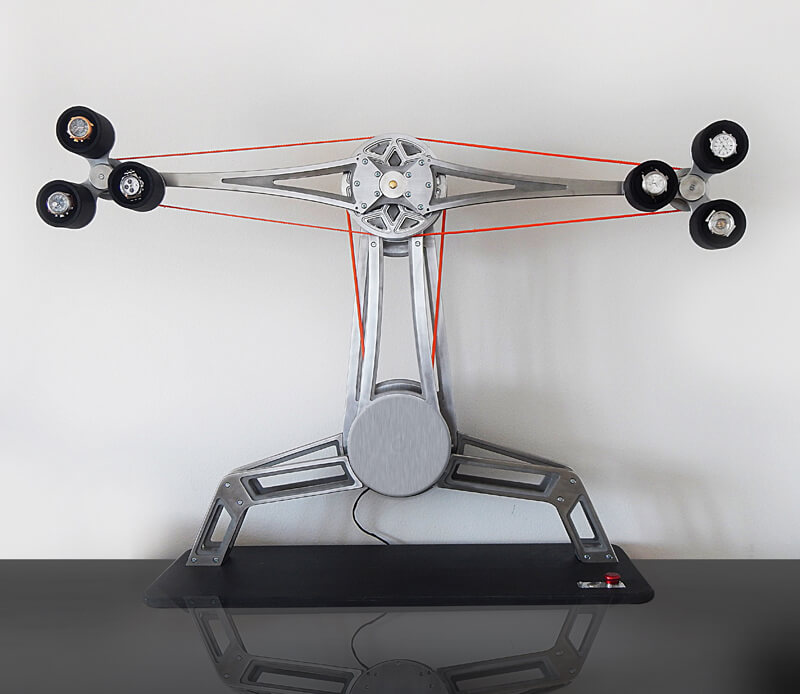 Last year we received an email from Robin Decollogny from Switzerland who wrote us he was making a concept watch winder. He sent us a description of his ideas, design and use of materials. Now his first prototype is ready and it looks stunning.
Robins background is in watch making with restoration as focus. He continued his education as watch designer and in 2 years he acquired a good knowlegde of marketing, designing and prototyping. He learned that the focus should be on the details, as details often make or brake a watch winder.
Robin was surprised that many watch collectors store and wind their watches in a cheap watch winder with Chinese motor. Why would you wind your Swiss made watch in such a watch winder? It's a good question. Therefore he started prototyping to create an unique and beautiful watch winder suitable for the best automatic watches. A collectors item.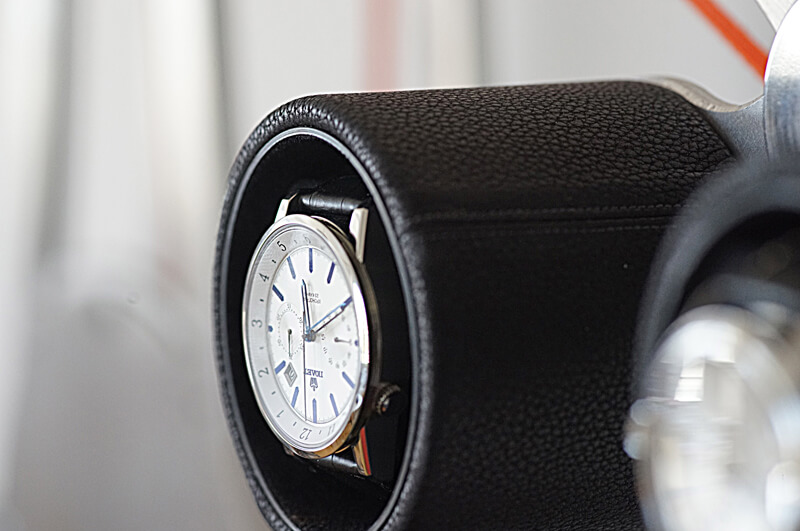 The inspiration in this sculpture watch winder comes mainly from watchmaking, car mechanics, as well as various sculptors and other science fiction films. Robin find some details inspired by car rims, motorcycle belt, industrial pulley, watchmaking mechanics. The size of this sculpture is made to voluntarily furnish, animate large rooms as well as highlight a part of its collection of watches.
The watch winder is still a prototype but the model that will be put into production will be very similar to perfect finishing. This watch winder will be available for sale from 2019, but only in very limited series because all the sculptures will be made by Robin himself. Like 6-10 maximum/per year. The price will be between 13.000 and 17.000 CHF.
Other smaller and more accessible watch winder will be presented within a few months. With the same inspirations but with only 3 watches holder. The price of this smaller model will be around 2.000 CHF.
We are looking forward to see the final result. Our compliment for what you achieved already. It looks very promising and we keep following you Robin.