Interview with Mark Lampkin from Orbita
Recently we had the chance to interview mr. Mark Lampkin who is the president of Orbita watch winders. Of course we were very curious about his point of view regarding the watch winders Orbita produces, future plans and vision.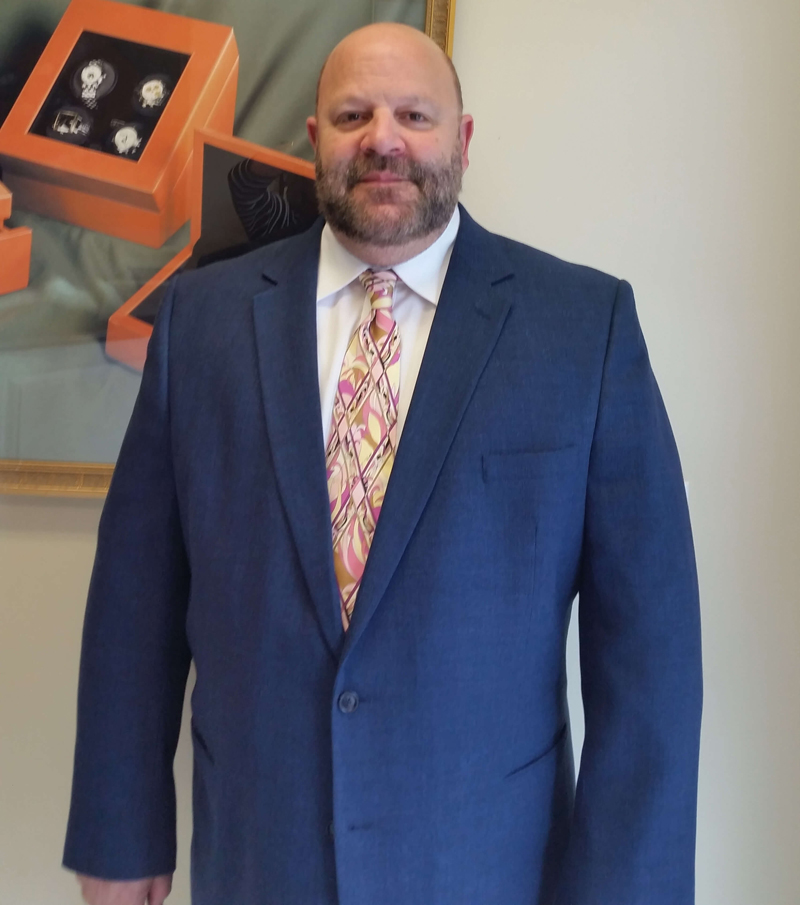 Could you please introduce yourself and function at ORBITA?
My name is Mark Lampkin, and I am the president of Orbita Corporation. Orbita is based in Wilmington, North Carolina and was founded by my father-in-law, Chuck Agnoff, in 1996. His wife, Evelyn, had given him a Rolex wristwatch as a retirement gift, and not wearing it for a few days caused him to have to reset the watch complications. He was annoyed by this, hence the invention of his version of the Watchwinder to keep his watch wound. The winder worked so well he decided to postpone retirement and start a new company of which was Orbita Corporation. So, as CFO of the company from the start, transitioning to President was easy.
How would you describe the Orbita Company?
From inception, Orbita's Company philosophy has been to create products of lasting value with exceptional attention to detail; products that people enjoy owning because of their ease of operation and aesthetic value.
It has always been our main concern to make sure that we deliver a product that our customers can be assured is built to the highest American standards, as well as backed by a strong warranty, unlike other brands that consider their winders to be disposable. We are able to repair all of the winders we produce, which insures many years of enjoyment. As a company, we also have been able to assemble a staff that is committed to delivering excellent customer care and are committed to their work, as is shown by our employee's length of stay at our company. Many of our employees have been with us since our inception and our newest employee is coming up on their 7th anniversary.
How would you describe the Orbita watch winders?
We have many different styles and series of watch winders to fit the needs of most all winding requirements, ranging from entry level models to very elite, signature pieces. In other words, our same, patented winding mechanism can be fitted in an entry level model or incorporated in an exquisite, exotic wood case, ranging in price from $295 up to and beyond $60K (we offer customized cases and winders for anything above our standard lines). Therefore, we have a winder to meet all budgets which allows us entry into a vast range of markets.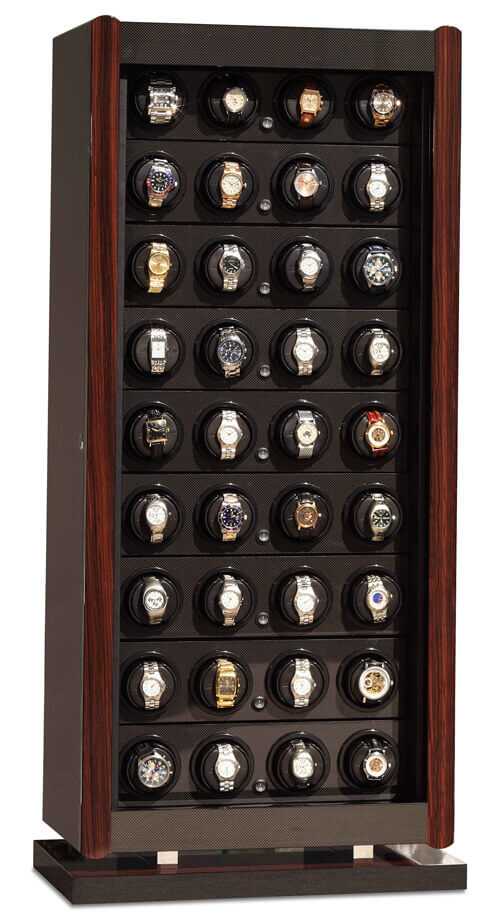 Can you tell us more about the production process?
At Orbita, we pride ourselves on proprietary developments, creating leading edge winding technology based on fresh ideas, innovative systems, and superior components. Our drives, gears, and controls are meticulously designed and fine tuned for the precise needs of every watch movement produced today. Additionally, we carefully select only the finest, timeless materials for our products, including handcrafted and detailed marquetry, the best grades of leather, sophisticated multi-layered lacquering, and the most modern carbon fibers.
Orbita has two main winding mechanisms to choose from; the fully programmable winder or the rotorwind winder. The fully programmable winder allows you to program the number of turns per day as well as the winding direction. The rotorwind winders are self-programming, mimicking human wrist movement. Therefore, we have a winder for watch aficionados who want the capability to program settings for their particular watch, or we have the rotorwind winder for the collector who just needs to get the job done.
Also, recently we upgraded our rotorwind power source from alkaline batteries to long-lived lithium batteries, that can provide up to five years battery life.
What are the main markets for Orbita? And can you tell us more about the business structure; do you have distributors, dealers or do you sell directly to consumers?
Our largest market involves our worldwide network of jewelry dealers and distributors. However, our business partnership with Brown Safe Company and the incorporation of our modules into their safes, has expanded the watch winder markets into not only custom safes, but custom cabinetry and closets by interior designers as well.
Orbita's strongest representation lies within the USA dealer network, but we also have distributors in Japan, Australia, South America, Canada, and several European countries for as long as we have been in business. We encourage our customers to purchase our winders from an authorized dealer but consumers can purchase direct from Orbita at the full retail price.
In which way will Orbita develop the coming years? What will be the focus?
Our engineers and product development team are constantly entertaining new ideas and concepts for winders and luxury items. Although watch winders are our main product, Orbita has had many other high-end, luxury items over the years, such as our LED flashlights, our Ernst Benz Pilot watch series; we partnered with Agresti, the fine jewelry chest producers, and incorporated our winders into their cases, and we also offer our own line of accessories, such as our Italian leather storage cases. So our goal is to constantly refresh our product line with new products and ideas.
If you would compare Orbita with another brand, which brand is this and why?
There really is no comparison with winders to winders. I mean, Orbita has its own patented mechanisms that incorporate quality parts and materials, PC Boards and iron core motors; and other brands have their own methods of winding. The watch winding industry has changed significantly in the last ten years. We have had a lot of brands enter the marketplace that have tricked consumers into buying sub-grade units that promise to keep their timepieces wound, only to find out that they don't work, resulting in the end user discarding them because of lack of being serviceable. That's one of the main reasons we continue to focus on advertising quality and dependability as well as made in America to allow customers to feel secure in ordering a high quality product that not only is built in America but can be serviced. Our winders make for a good investment.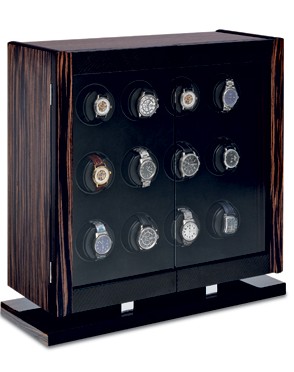 What new projects can we expect soon?
We have one in the works as we speak, called the "Gerstner", another fine American company based in Dayton, Ohio. For four generations Gerstner has enjoyed a reputation for unmatched excellence and craftsmanship. They are recognized simply as "the finest chest maker in America." In terms of quality, performance, materials, and workmanship, a Gerstner is in a class by itself. No other chest maker in the world has the reputation of a Gerstner. (and this is going to cost me a lot of shopping for my wife, Karen, for spilling the beans on this one!).
Why should we buy an Orbita watch winder?
Well, we are simply the best!! Not only do we offer lasting movements, our customer service is second to none. Our customer service representatives are longstanding with our company, which makes them familiar and very knowledgeable of the winders; they are able to troubleshoot and assist our clients over the telephone as well as electronically. I am fortunate to have a very close-knit team that really take time and care of our customers.
Oh, and not to forget, our winders are made in the USA!
Also, we, Orbita, are very committed and supportive of community organizations and auctions for the betterment of our society. My wife has always been, and still is, infamous for volunteering on boards (which her assistant probably wishes she wouldn't), haha, but we donate winders and items frequently for these functions. So not only do we make a great product, our company makes a great reputation in our community.
Basically, our reputation speaks for itself, and I always say, "Buy the Best, Forget the Rest!"