New Benson Black Series watchwinders!
The Dutch watchwinder brand Benson is one of the revelations of the last years. The brand presented the Black Series watchwinders early this year and became incredible popular. With distributors all over the world and cooperations with high end Swiss and German watch brands this relatively new brand is very successful.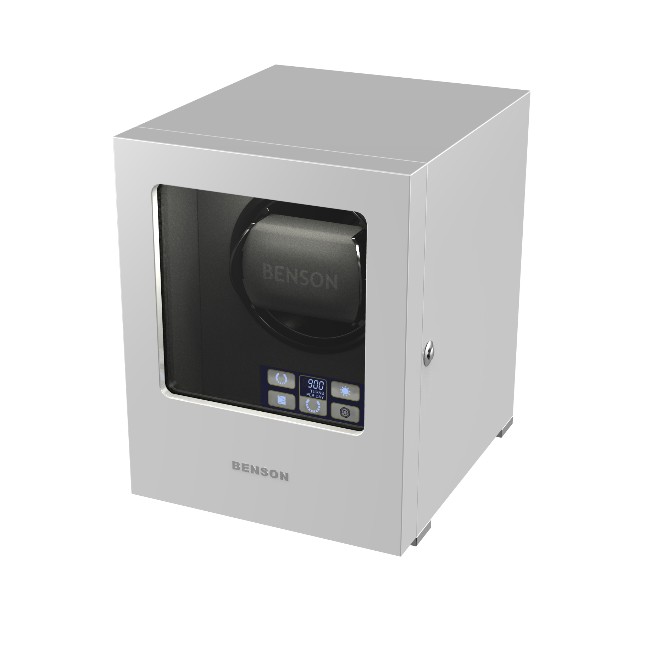 We wrote at this blog already about the Benson Black Series watchwinders and tested two different models. Our conclusion was that these watchwinders offer a lot value for money. Therefore we are curious about the new models which Benson told us about one month ago.
Today we have good news. Benson watchwinders will present several new Black Series models in november. Benson developed a new Black Series single watchwinder with built-in battery. The design is in line with the current Black Series watchwinder models. All new single watchwinders will be available in black, carbon fiber, white and macassar. The official retail price will be 299,00 euro incl. VAT.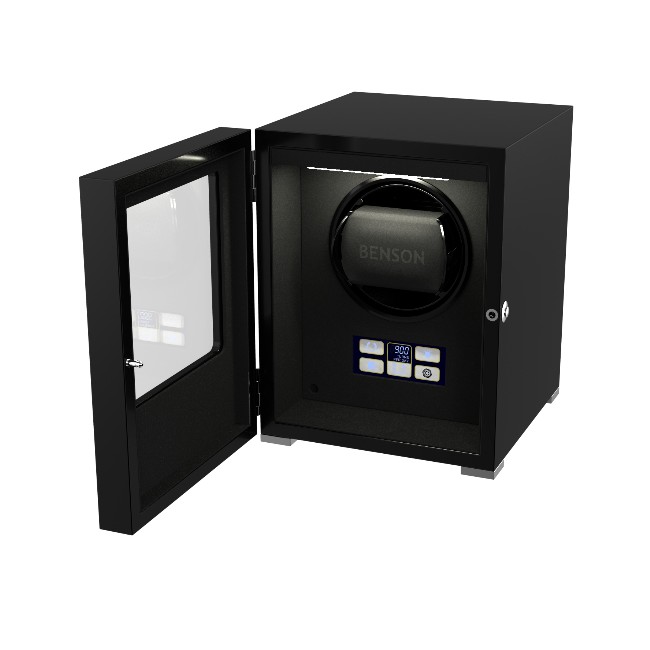 Also the current Black Series models for 2, 4, 6 and 8 watchwinders will be available in the new macassar style. Next to black, carbon fiber and white the new macassar colour will be attractive for those who like a more natural (wood look) exterior.
The new Black Series single watchwinder and new macassar colour versions will be available around november of this year.