New Bernard Favre Planet leather watchwinders
The Swiss watchwinder brand Bernard Favre is one of the most interesting brands available. They produce high end watchwinders which wind every automatic watch in a very special way. When Bernard Favre presented their Planet series we were very enthusiastic.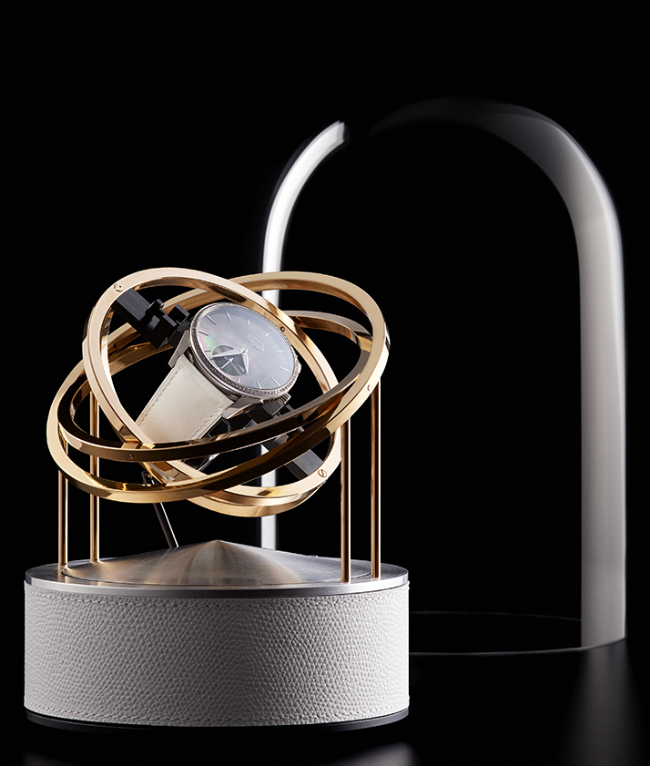 Bernard Favre Planet leather watchwinders
Now the brand presents new watchwinders based on the Planet series with a genuine leather base finish. The finest leather is used which results in a beautiful combination of materials. These high end materials and production in Switzerland by skilled engineers ensure absolute quality.
The battery (built-in) life is +- 120 days. The watchwinder has 9 programs which makes the watchwinder suitable to wind any automatic watch. The glass bell protects the watchwinder and watch against external influences. Each Bernard Favre watchwinder comes with an adapter and travel case.
For the real watch adepts, a Bernard Favre Planet watchwinder is a "must have".