New SPIN-R watchwinder; app-controlled
Spin-R informed us several months ago that they would launch a complete new compact watchwinder which is app-controlled. With other words; the settings of the watchwinder can be set and changed by a smart-phone.
We already noticed that several other brands are working with this same technology. For example Chronovision from Germany introduced us an app-controlled watchwinder last year at Baselworld. The production then was not finished, but we visited Chronovision at Baselworld last Saturday (21th March) and they now have a finished product; Chronovision One (soon we will publish an article about this brand on our blog).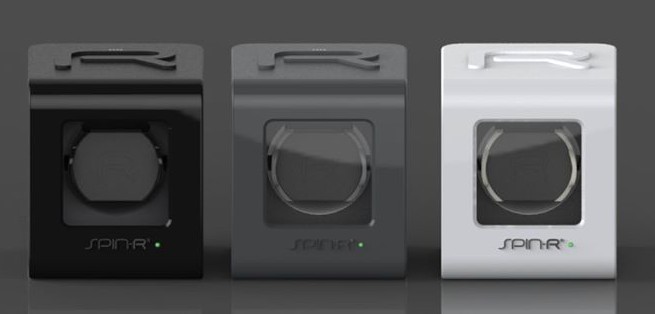 At Baselworld we visited the booth of Spin-R for a first introduction of this new watchwinder. We must admit that we are very curious about this watchwinder, and the good news is that we are testing one right now to write a review about it.
We already can mention that this watchwinder has a very interesting price. The retail price will be around 159.00 - 179.00 USD which is extremely low for a watchwinder with modern technique.
The impression we had from Spin-R at Baselworld is that this Hong Kong brand is seriously improving it's watchwinders with state of the art technique, and is serious competition for more famous watchwinder brands from the USA or Europe.
Nevertheless we will test the watchwinder to find out if it's value for money. More to come....