Spin-R watchwinders; new models at Baselworld

Baselworld is the place to be to check out all new watchwinders presented by all brands that matter. As you could read on our blog we visited Scatola del Tempo (an article will follow soon), Heisse & Söhne, Chronovision, Erwin Sattler, Buben & Zörweg and Spin-R. About this last brand we will write in this blog article.
Spin-R is a brand of the Natpak company from Hong Kong. Before the renovation at Baselworld, Spin-R had a great booth in hall 6, the Asia hall. After the renovations, which made the fair even more beautiful, Spin-R was located in a relatively small booth in hall 4. In our opinion the location is not that great, because it's not "en route" which makes it more difficult to attract interested people.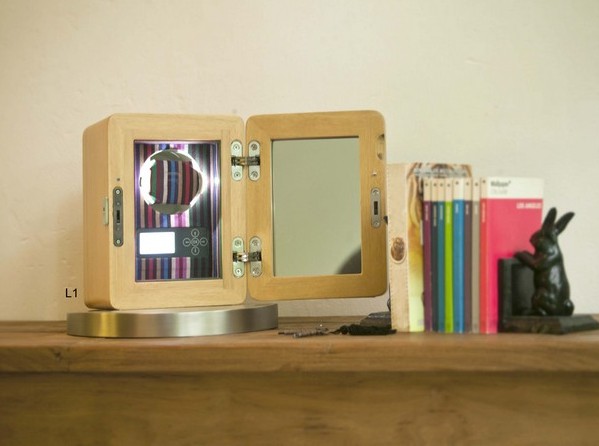 Nevertheless the welcome by Spin-R was very warm. All current models were present in several colors. Thereby Spin-R is working hard to launch a complete new watchwinder series. This new series is a compact watchwinder which is totally controlled by a smartphone. It developed a special app which allows you to set the watchwinder exactly like your preferences. With the build-in battery and LCD display the new Spin-R watchwinder is quite modern and compact. We have seen more companies investing in technique to control/set a watchwinder with a smartphone. We expect this technique will be quite common within 6-12 months.Spin-R expects to launch her new series within 3-5 months.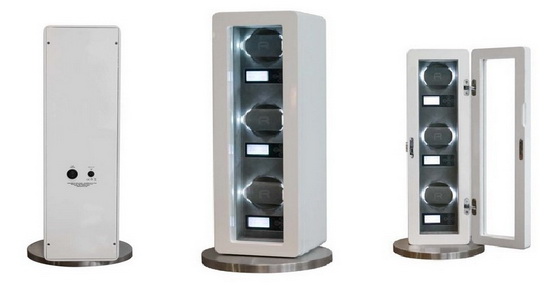 Spin-R watchwinders are no high-end watchwinders but they do offer a great quality for money. The finishing, material and functions are more than okay. The retail prices are fair. We think Spin-R watchwinders are mostly attractive for those watch lovers who want a modern watchwinder for a acceptable price.
We will keep you posted about the new Spin-R watchwinders.