Taurus - The new star from Buben & Zorweg
The 58th edition of the Salone del Mobile, Milano, has just ended on a high note with a record attendance of visitors, many of whom were able to discover a surprising new world: the one exhibited by Buben & Zorweg, a name that is fast becoming synonymous with luxury watch winders.
Unveiled within the sophisticated ambience of its novel 140 square meter booth of the Salone del Mobile, Milano, Buben & Zorweg debuted the new Taurus, a safe with an outstanding design that catches the eye in any luxurious ambience, just like Orion and Galaxy do.
But the newest member of the Buben & Zorweg watch winder safe collection does not rely exclusively on its good looks to make a mark. With regard to security, it premieres an amazing Buben & Zorweg patented armouring material! An essential technical revolution in the field of safes and safety.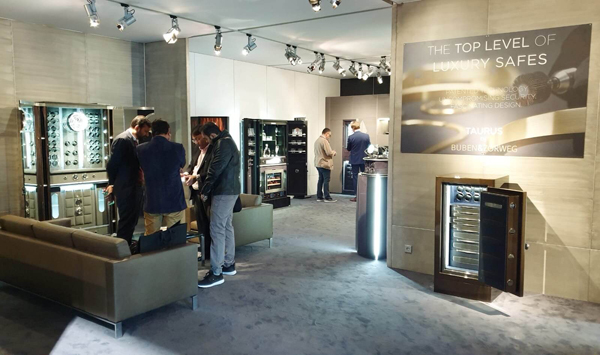 Known as protect pro, it is a composite of resin and stone, combined into a special material used in the body of the safe. Featuring a double argument, if on the one hand, the protect pro walls of the Taurus can withstand sophisticated attacks, on the other, they can reduce the weight of the safe by 30 per cent when compared to conventional safes. An outstanding technical performance while being attributed to a VdS security certification!
Internationally known as the Milan Furniture Fair, the Salone del Mobile, Milano is far more than a fair or a large-size exhibition. It is a reference point for professionals in the design and furniture sector to create top-quality products. This year, more than four hundred thousand people, including designers, architects, journalists, collectors and design enthusiasts, from over 160 countries, attended the Milan Design Week.
After all, the Salone del Mobile has the right creative environment for a brand like Buben & Zorweg to excel among the most recognised names in the world and to further establish a presence that, in the last few years, has become part of the exhibition itself.