The best watchwinders as Christmas gifts!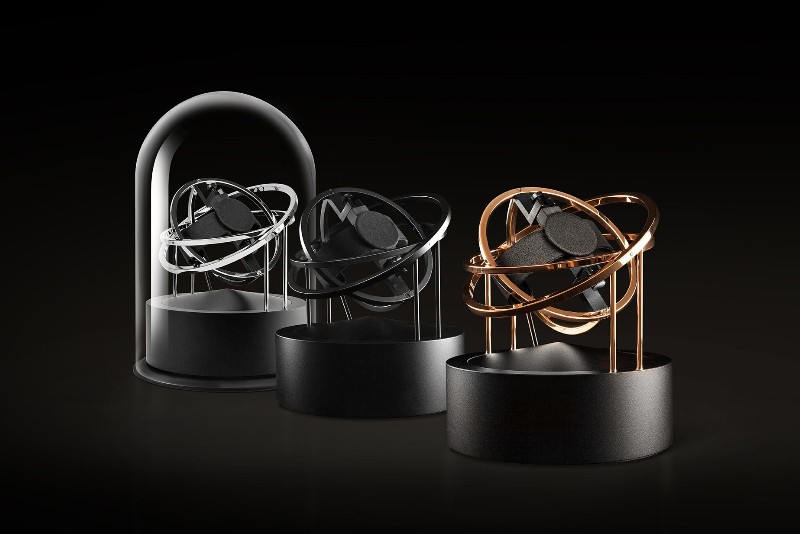 Christmas is coming and this time of the year is very exciting for all watchwinder brands, as their sales increase big time compared to the other months of the year. For you, as consumer, it's an interesting time beacuse many watchwinder brands do offer spectacular discounts which makes it very attractive to buy a watchwinder. Not only for yourself, but also as Christmas gift for your partner, a good friend or family.
We selected the best watchwinders in different price segments.
Entry level watchwinders (up to 300 euro)
In this segment there is a lot to choose, but to be honest there are only a few brands which really offer good quality watchwinders. As we pointed out in multiple articles on this blog, don't buy a watchwinder with Chinese motors. The first week you will be happy, but after that the watchwinder will start making more sound and eventually stops working. Spend a little more money for a good watchwinder. Brands as Rapport, Spin-R and definitely Benson offer value for money. But you can also think about a Swiss Kubik ABS.
Middle segment watchwinders (from 300 to 1500 euro)
When you want to spend a little more money you can buy a beautiful watchwinder which will give you joy for many years. These watchwinders offer better materials, more functionalities and mostly a more attractive design. In the middle price segment we think of brands as Swiss Kubik, Heisse & Söhne, Jebely, Wolf and Paul Design. Especially the Paul Design watchwinders offer a beautiful design, solid technique and fair price.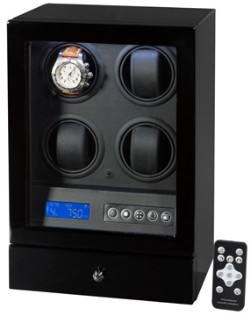 But also don't forget the Benson Smart-Tech series. This popular series has a perfect combination of all aspects we prefer in a watchwinder. We are also looking forward for the new Benson Black Series. This new series offers affordable luxury for the real watch adept.
High end watchwinders (from 1500 to ......)
When money is not a problem, you can buy yourself a beautiful watchwinder made of the best materials, with the best high-end technology and astonishing design. Many brands in this price segment also offer the posibility to customize your own watchwinder. The most brands in this class are produced in the European Union (mostly Germany or Switzerland), which guarantees a very high level of quality and finishing. We all know the masterpieces of Buben & Zörweg, Stockinger and Elma. But less known but also beautiful are the Bernard Favre watchwinders.
So if you plan to buy a new watchwinder, this is the time!