The Boda Concept D12 watch winder
There are watch winders which show their quality directly. The design is right, it has the functionality you need and it has a perfect finish. One of these watch winders is the new Boda Concept D12 watch winder. This device is a perfect machine to wind 12 automatic watches. The luxury design, touchscreen display and LED light ensures pure quality and functionality. In this price range it's probably the best watch winder for 12 watches you can find.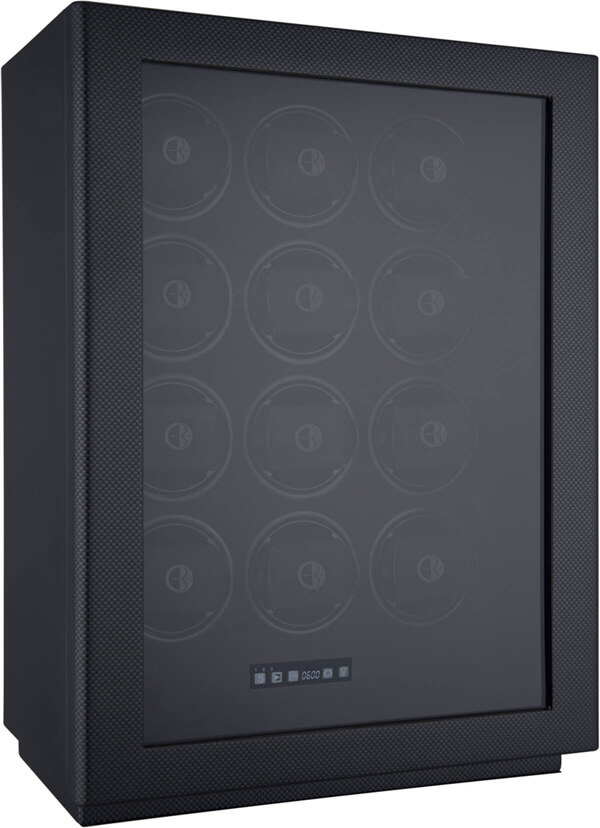 What we like about the Boda Concept D12 is that the design is functional. In other words it has enough space to easily put your watches inside, and pull them out when they are fully wound. Each watch holder is also adjustable to make it suitable for small and big watches, and gents and ladies watches. The LED light gives a beautiful sight on the watches turning around. Because each rotor can be set individually you can wind any watch you like, regardless brand or model. You can also choose to wind just 5 watches and stop the other 7 rotors.
The D12 has a carbon fibre exterior finish which gives it a modern look. For the real watch adept with multiple automatic watches this watch winder is a very good choice. Each Boda Concept watch winder comes with 2 years warranty and manual.