The new Benson Black Series Tower watchwinder

When Benson launched its Black Series watchwinders early 2016 we were positively surprised by the looks and quality. In fact we did test two Black Series watchwinders and they are still at our desks in our office. The design and functionality are of a high level, which are the reasons we kept them for everyday use.
Within one year Benson realized a dealer network of more than 150 jewellers worldwide. The distribution in the USA just started and the forecasts are looking good.
The Benson Black Series collection will be extended with a collection of watch cases for 8, 12 and 16 watches. The exterior colours will be black, carbon fiber, white and macassar. We have seen already some sketches and must say we are looking forward to see them when they become available. Benson expects these watch cases to be ready around february 2017. Soon we will post some pictures.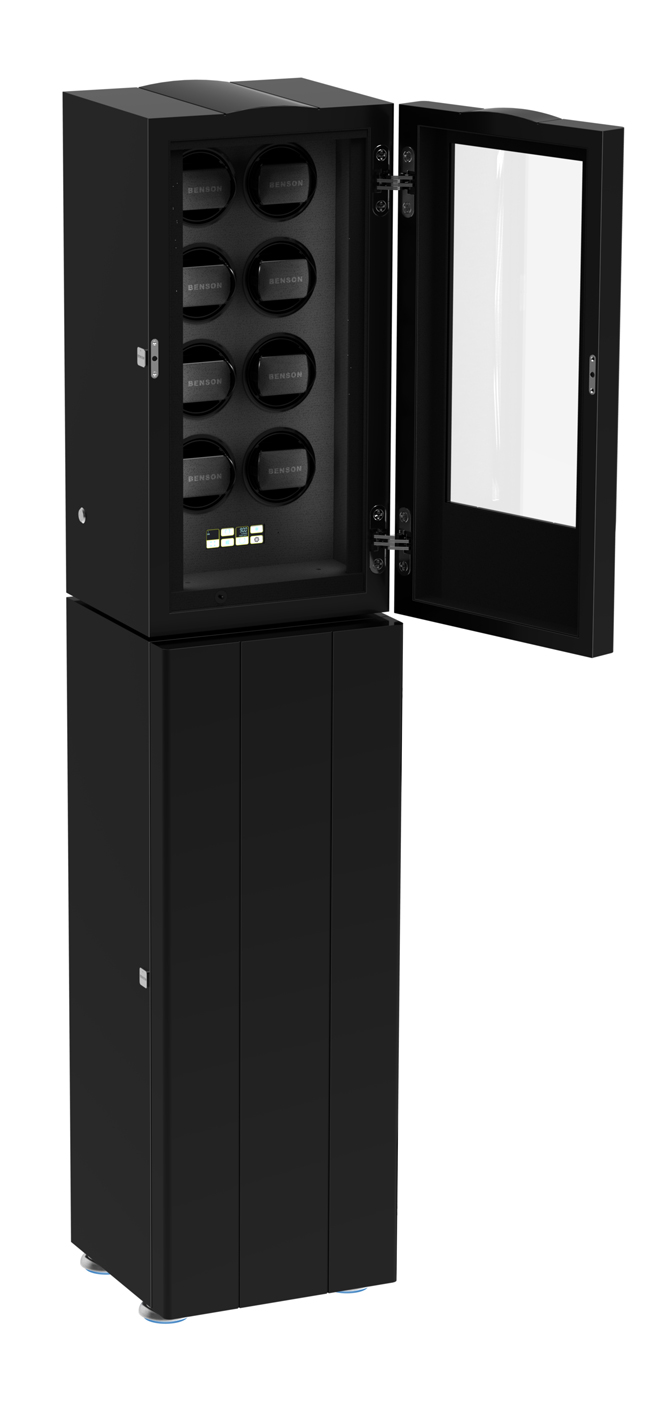 As we are a Blog about watchwinders, we are even more curious about the new Benson Black Series Tower watchwinders of the Dutch brand. We already received some information which we are happy to share with you. The new tower watchwinders are based on the current Black Series watchwinder models. They will have the same control panel, LED light and functionality. Thereby they will be available in black, carbon fibre, white and macassar exterior.
The new Benson Black Series Tower watchwinders do differ from the current Black Series collection as they have a different design/structure; it's a tower. They are bigger and offer a complete compartment to store other things as jewellery, other watches or whatever you like to store inside.
Retail prices are not known yet, but we can expect very competitive prices from Benson. All watchwinders are supplied with manual and certificate. Benson expects them to be available around february 2017.