The new Stockinger safe PHOENIX 70V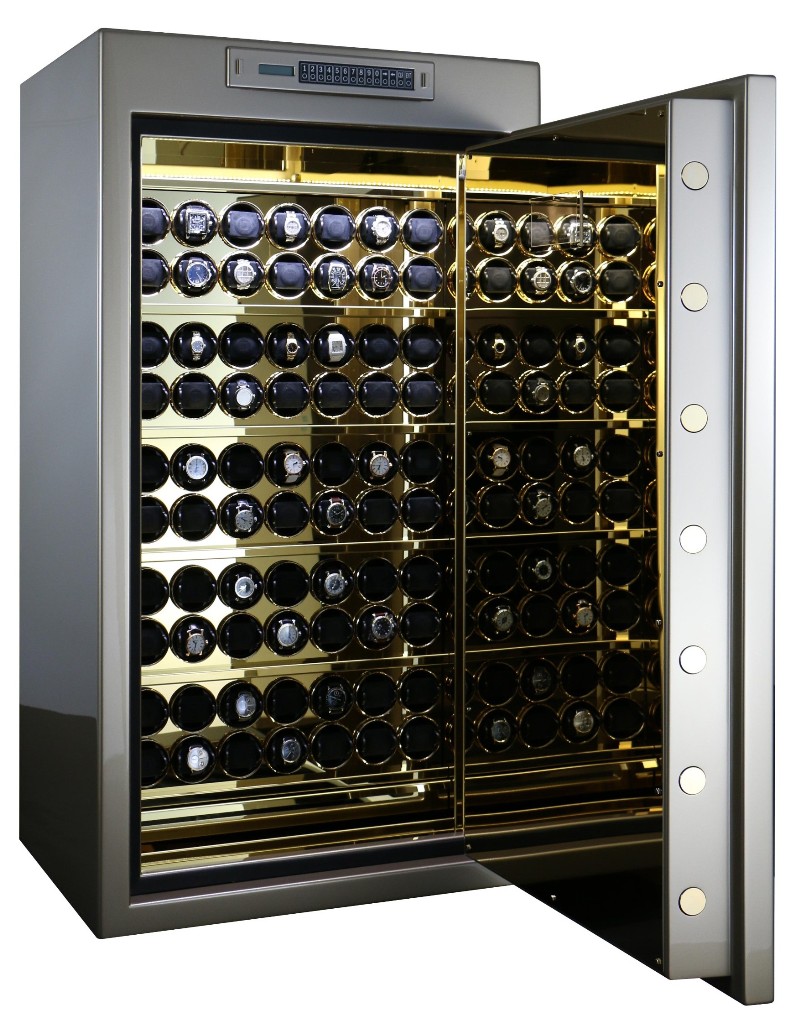 With the Stocktronic patented electronic locking system and an integrated emergency alarm this new Stockinger Phoenix 70V watchwinder safe is state of the art. Produced in Germany under the best conditions by skilled craftsmen this new product from the Stockinger company is a piece of art.
This version is in beige-gold exteriour, but Stockinger can produce customized according the preferences of the client. Very important is that this Stockinger Phoenix 70V safe is extremely well built to keep valuable watches safe. The watchwinder safe has a VDS security grade III. The weight is an impressive 860kg. The volume 353 liters.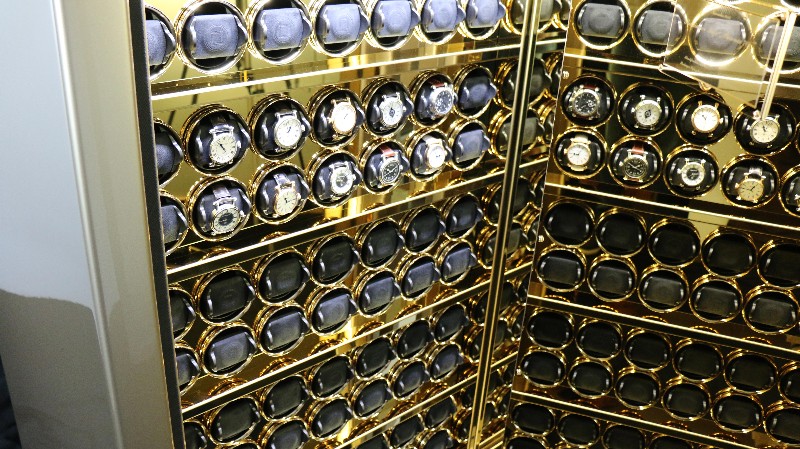 The body and door of the watchwinder safe are in high-gloss beige lacquer. The handle of the door , the facing and fittings are all made of gold! Of course it's important that the built-in watchwinders are of great quality, made by Beluwo. The LED light inside makes sure you have a perfect view at all rotating automatic watches.
Are you already considering to buy one? First check your bank account...the retail price is 175.000 euro (net. ex works). We are sure the happy few with a passion for watches will consider this new Stockinger Phoenix 70V watchwinder safe as best friend for their watch collection.