The perfection of Bernard Favre watch winders
We often question ourselves what the best watch winder is we have ever seen. To answer this question is very difficult as we have seen so many beautiful watch winders in the last 15 years. But there are certain brands which are creating amazing watch winders which are of a higher level than other watch winder brands. This is also a matter of pricing of course, but when we strictly look at quality, finish and functionality brands as Buben & Zorweg and Bernard Favre are at the top.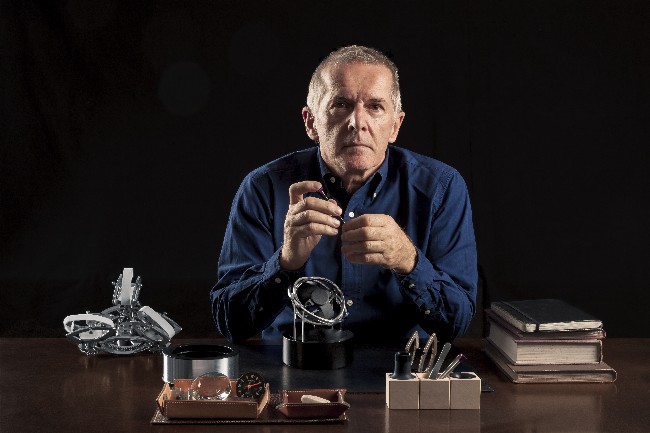 Bernard Favre watch winders are made in Switzerland. This relatively young brand is created by Mr. Bernard Favre a enthousiastic man with a passion for perfectionism. The result is a great watch winder brand with probably the most unique way of winding an automatic watch. The Bernard Favre Planet watch winders wind automatic watches in a kind of planetary system with a very nice 3D effect. You can look for hours at the rotation which perfectly winds any automatic watch.
The best things about a Bernard Favre Planet watch winders are the Swiss made motor, unique motion to wind a watch and the great functionality. You can set the watch winder in terms of direction and TPD (turns per day) to make to make sure the watch is wound.
You can buy a Bernard Favre Planet watch winder in different colours and materials. There are several models available; black, gold and silver. You even can choose the exact colour (and material) of the base. Therefore you can create a beautiful combination. The level of perfection is also shown in the way how these watch winders are packed. Each watch winder of Bernard Favre comes in a luxury leather casing with manual and certificate.
The Bernard Favre watch winders are only sold at the better jewellery stores and online watch winder stores. You can find a reseller on the official Bernard Favre website.