Unique watch winders from Kunstwinder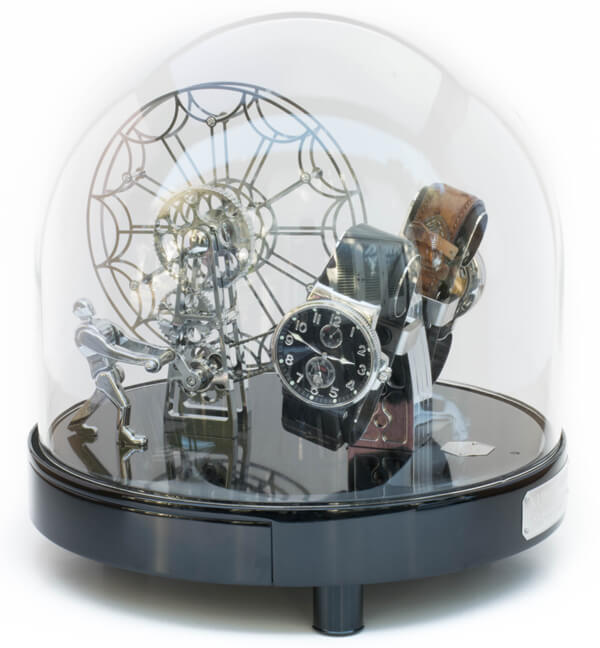 Most watch winders do look the same and offer the same method of winding one or more automatic watches. There are only a few watch winder brands that distinguish itself from other brands. One of these brands is Kunstwinder. This brand located in the US produces high end watch winders which wind any automatic watch in a very special way. It's better to speak about pieces of art than about a watch winder.
Kunstwinder did become popular with models such as the Oil Baron and Ferris Wheel. Winding your watches in one of these watch winders is a joy for your eyes. The materials and craftmanship are both of a very high level, which makes a Kunstwinder watch winder unique and suitable for many years of use.
Of course this luxury comes with a price, but when you want an unique watch winder to wind your automatic watches a Kunstwinder is what you need.