Watchwinders more and more sold in online stores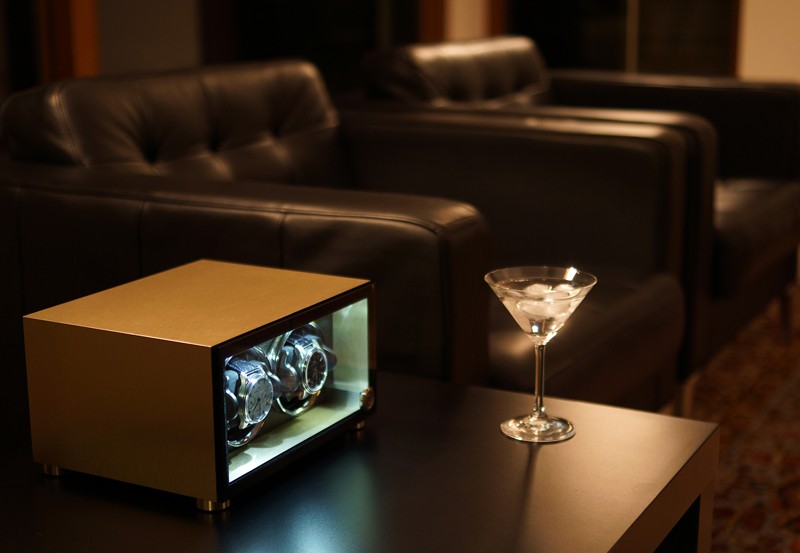 Internet is growing and growing. Decades ago, almost nobody could have expected that internet would be of this influence on our lives nowadays. Consumers bought products in regular shops where they could touch, try and look at it, before buying it. Times change....nowadays online stores are getting more and more popular.
Next to the traditional jewellers there are now many good online stores for watches and watchwinders. Some jewellers do recognize what's going on and also started their own online store next to their regular shop. But many jewellers closed their doors the last five years as result of crises, but also as they refused to meet their customers demands of buying online.
There are some great online stores for watchwinders, and they carry a lot of well known watchwinder brands. Nevertheless many high end brands are only sold in regular shops where consumers can visit and take a look at the watchwinders. The staff in the shop can advise them and inform them about all specs and functions. The problem is that not many shops do have these brands and therefore it's quite difficult for a consumer to find a good shop, go there and buy a beautiful watchwinder.
The solution is offered by online stores. We did check some online store selling watchwinders. Most of them have a good mix of brands. Their websites provide all information, good photo material and their prices are the same or lower than at traditional jewellery shops. The advantage of these online stores is that you can compare products quite easily and also that most of them ship worldwide. These online stores also have a return policy, so if you're not satisfied you can return it.
The question is when the high-end brands will start selling online. Due to the crisis and upcoming internet possibilities we know that some brands already consider to sell online by respectable partners in 2016. Other brands will start selling online by their own online store, but hopefully the bigger online stores specialized in watchwinders get this opportunity too. Why? As they can offer a great mix of brands which makes it very easy to compare for consumers. At the end, that's what we all want, right? Like a watchwinder, developed to make life more easy!