What makes or brakes a watch winder?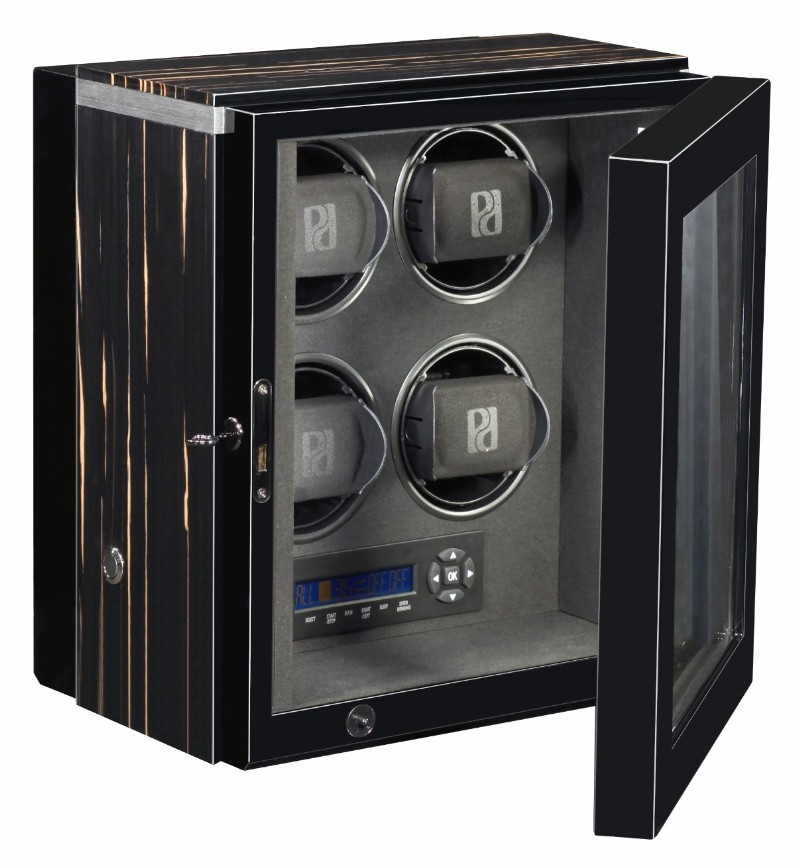 When you're interested in buying a watch winder it's handy to have a guideline to make the best decision. There are so many brands and types of watch winders available. In our opinion the best watch winder is that unit that does meet your expectations and winds any automatic watch. Of course there are budget brands and more high end brands. Price is an important factor as well.
A good watch winder offers quality, functionality and durability. Japanese, German or Swiss made motors are very important. Don't choose Chinese motors. Thereby the gearbox is very important as well. Some brands offer Japanese or even German motors in combination with a cheap gearbox which results in defects and a lot of noise. Also functionality is very important, as we think a modern watch winder should wind any automatic watch and therefore can rotate in both directions and offers selectable turns per day (TPD). Budget brands such as Modalo, Aevitas and Barrington mostly offer a reasonable price (Barrington and Aevitas are priced quite high though) but the watch winders are for the short term....the quality and finish is not as good as brands we mention later on in this article.
When we have to buy a new watch winder, not budget but also not high-end, then we would choose a brand like Swiss Kubik, Rapport, Wolf, Benson Watchwinders, Heisse & Söhne, Chronovision or Paul Design. These brands do offer different models in different styles, and also prices vary, but in the end these brands are seriously in producing watch winders and offer quality and durability.