Why do you want a watch winder?
Do you recognize the feeling in the morning when you take your favorite automatic watch and then see it does stand still? You have to wind it, set the time and date and then you're ready to go. The thing is that you have to open the crown every time to adjust the time, date and other functions. The crown is one of the most weak parts of an automatic watch which can easily get loose or even break off. The repair costs are not low and you will be missing your watch for a time. The better that there is a solution; a watch winder.
A watch winder is an accessory which winds up your automatic watch, or even more automatic watches if you have. The watch winder does simulate the movement of the wrist and is therefore a very safe and good watch accessory to make sure your automatic watch never stands still. When you wake up you just take your watch out of the watch winder and start wearing it. There is no need to wind the movement and adjust the time, date or any other function. You're good to go.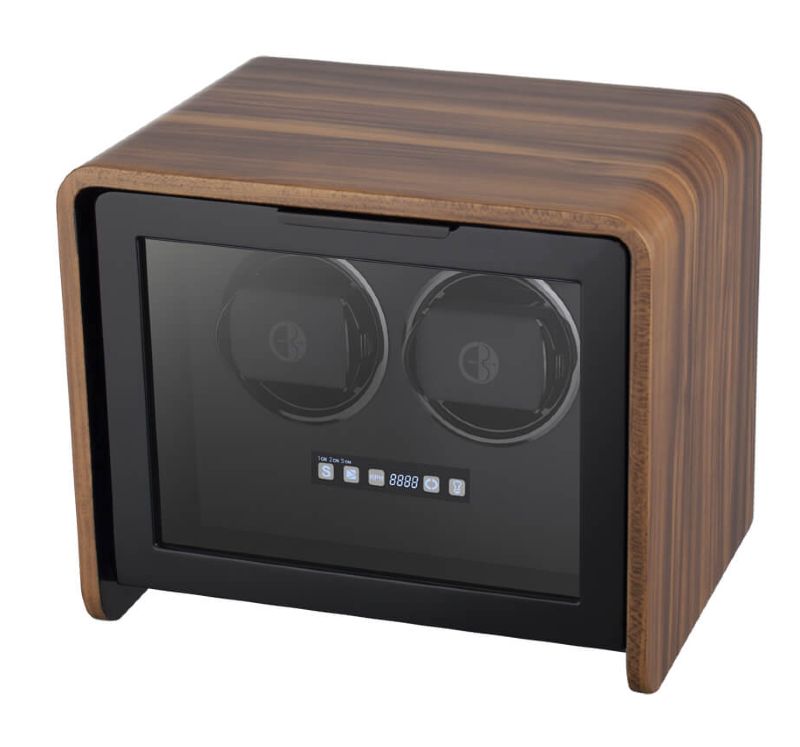 A watch winders doesn't only safe time and makes sure you don't have to pull out the crown all the time. It's also very handy to prevent wear. Because of the winding it keeps all parts inside the movement of the watch in good condition. You can compare it with a car. If you place the car in a garage and you never drive it you will experience many (costly) repairs. When you drive it regularly and you maintain it well you can enjoy it for many years. It's the same with a watch, which has many parts.
When you decide to buy a watch winder it's important that you know which brands are good, what your budget is and how many watches you want to wind. There are several good watch winder shops, a good example is Watchwinders.com. This shop has more than 15 years experience, ships world wide, is official dealer of many brands and you can pay with different payment methods.