Jebely Noble One watchwinder review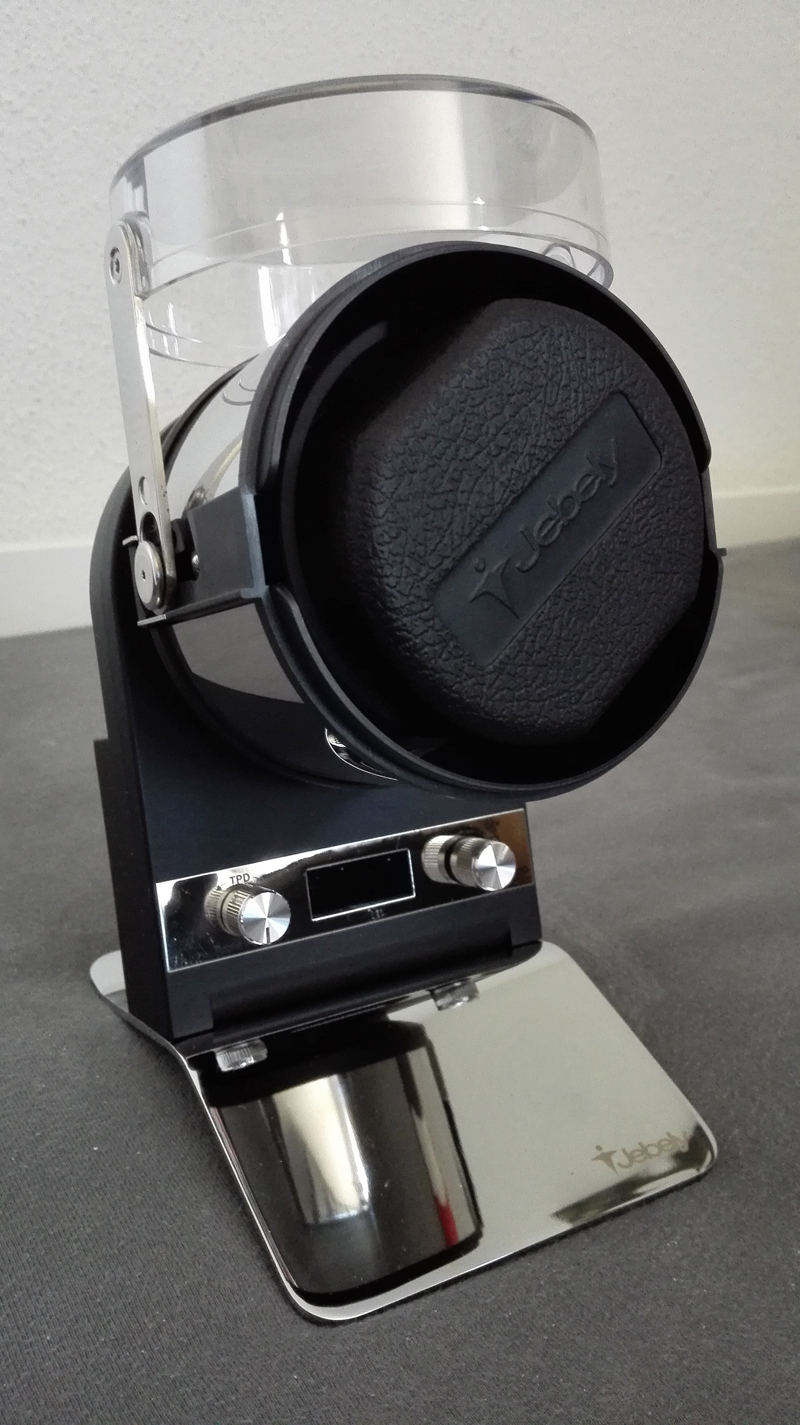 In 1936 Jebely was set up by Bienne Rovanta in Switzerland. Since then Jebely did extend their business to Europe, Africa and Asia. Jebely watchwinders is nowadays based in Taiwan, and produces a wide range of different watchwinder models with a modern but also traditional style.
The Jebely watchwinders are relatively unknown, but the brand is very promising. Last year in november we did interview Mr. Liao, responsible for branding and sales. We already noticed a professional way of thinking and a wish to create nice watchwinders with interesting designs.
This review is about the new Jebely Noble One. One of the newest watchwinders of Jebely.
Design
The Jebely Noble One watchwinder does have very modern design with interesting curves! It looks solid, modern and exclusive. The watchwinder is made from stainless steel and thermoplastic. The design demands a solid stainless steel foot to make sure the watchwinder cannot fall. Jebely did a great job as the watchwinder stands solid as a rock.
We really like the design as it's totally different from other watchwinders. We never have seen such a design. In an office or modern living room it will look great. The matching LCD panel with blue light is a great combination with the modern style.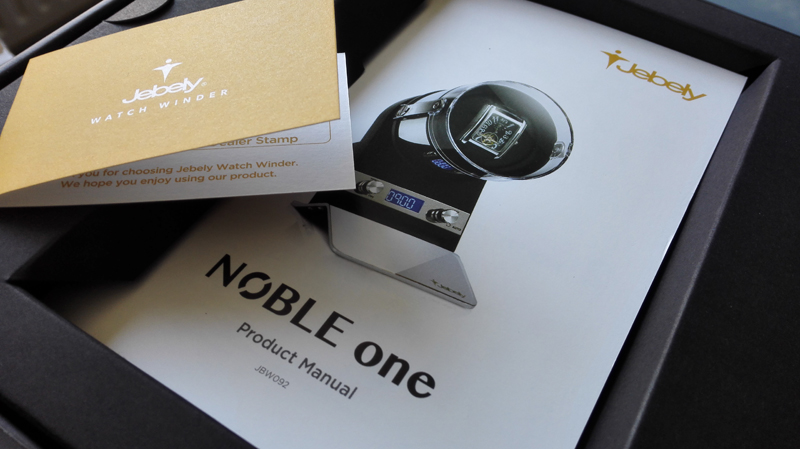 We believe the Jebely Noble One is a watchwinder suitable consumers who like a modern style but also a compact watchwinder. The watchwinder is compact and can easily be placed on a desk, cabinet or in a safe. The fact that it functions with an adapter and batteries is a big plus.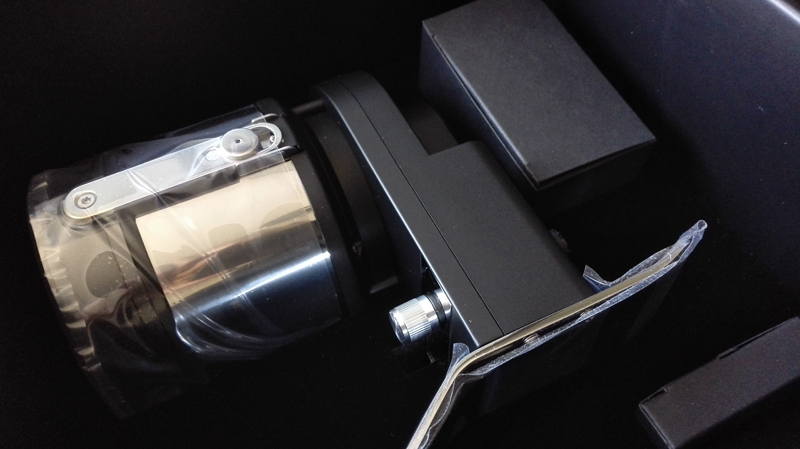 Originality
The Jebely Noble One has a perfect score in terms of originality. The shape is quite unorthodox and therefore unique. The designers did a great job creating a design which is not what we see so much; a kubic structure. We also like the combination of stainless steel and thermoplastic. It gives the watchwinder a clean look.
We think the Jebely Noble One watchwinder will attract the younger consumer. The design will certainly attract those who want to combine a modern watchwinder with their modern watch. There is no reason to place a classical watch into the Noble One. It won't match.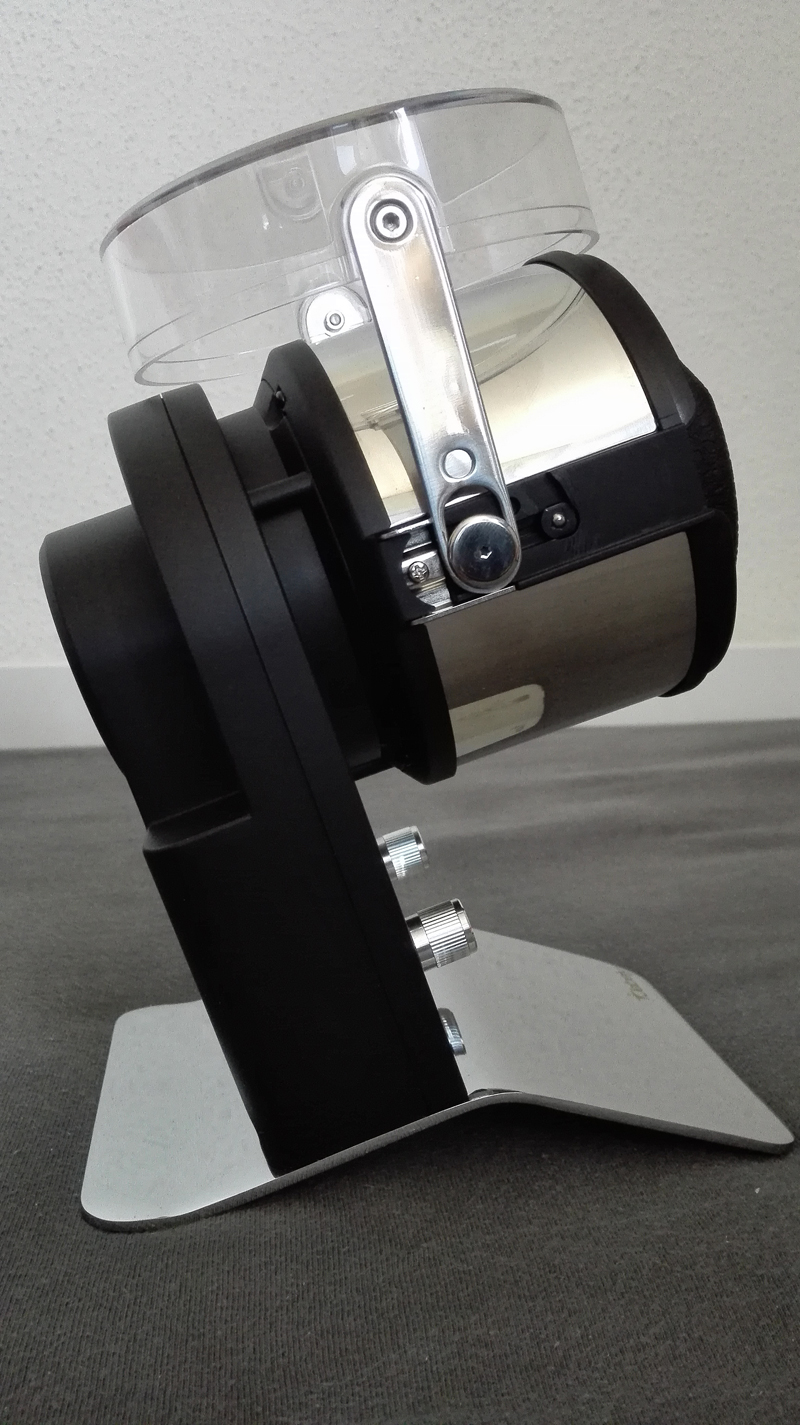 Quality
We did test the Jebely Noble One watchwinder for multiple weeks with several different watches. The level of sound/noise is very low, which make the watchwinder ideal to use in a bedroom or in the office when you're working. The motor and gearbox are of good quality, which is very important as those are the most important parts of the watchwinder.
The LCD panel has a good resolution and is very easy to control. The buttons do feel solid and are of good quality material.
The only remark we have is that the cover is made of thermoplastic. It would be better if it's made of real glass. It gives the watchwinder more quality and glass is always a perfect combination with stainless steel. On the other hand, glass can be broken easily and is quite expensive in this shape. We understand why Jebely did choose for thermoplastic.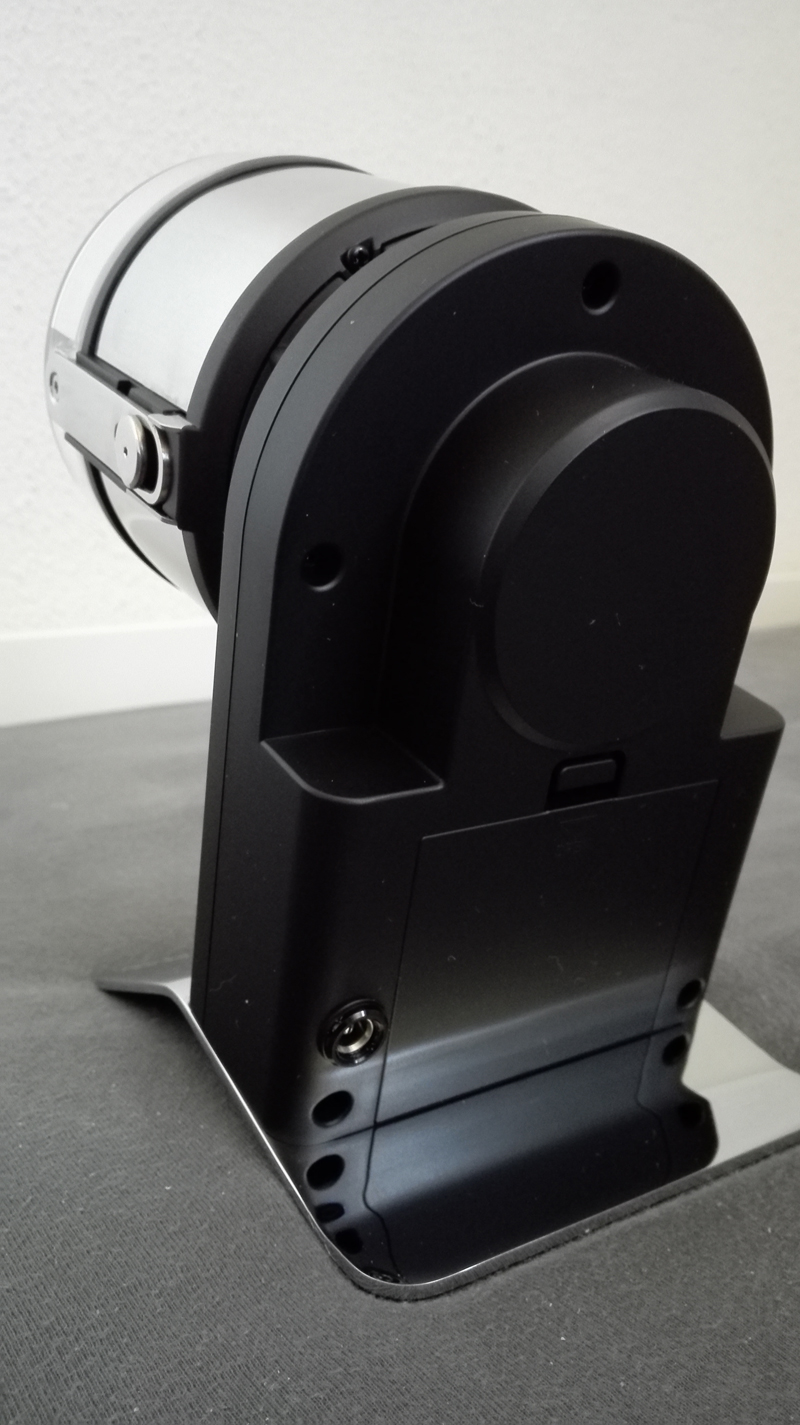 Like most modern watchwinders you can select directions as clockwise, counter clockwise and alternate. Thereby you can select the TPD (turns per day) from 650 to 3000. A perfect range, and therefore the watchwinder is suitable to wind any automatic watch, regardless brand or model.
Finishing
In our opinion this watchwinder is a modern and compact product. The level of detail is high. We noticed this when we opened the packaging. All was looking very professional and just what you expect in this price class. Even batteries are included, which is an advantage. It shows that Jebely also thought about the details.
As said, the watchwinder will look even better with a real glass cover. The finish is good. Materials are solid and do combine great with each other. We like the fact that Jebely put extra effort in creating an original watchwinder.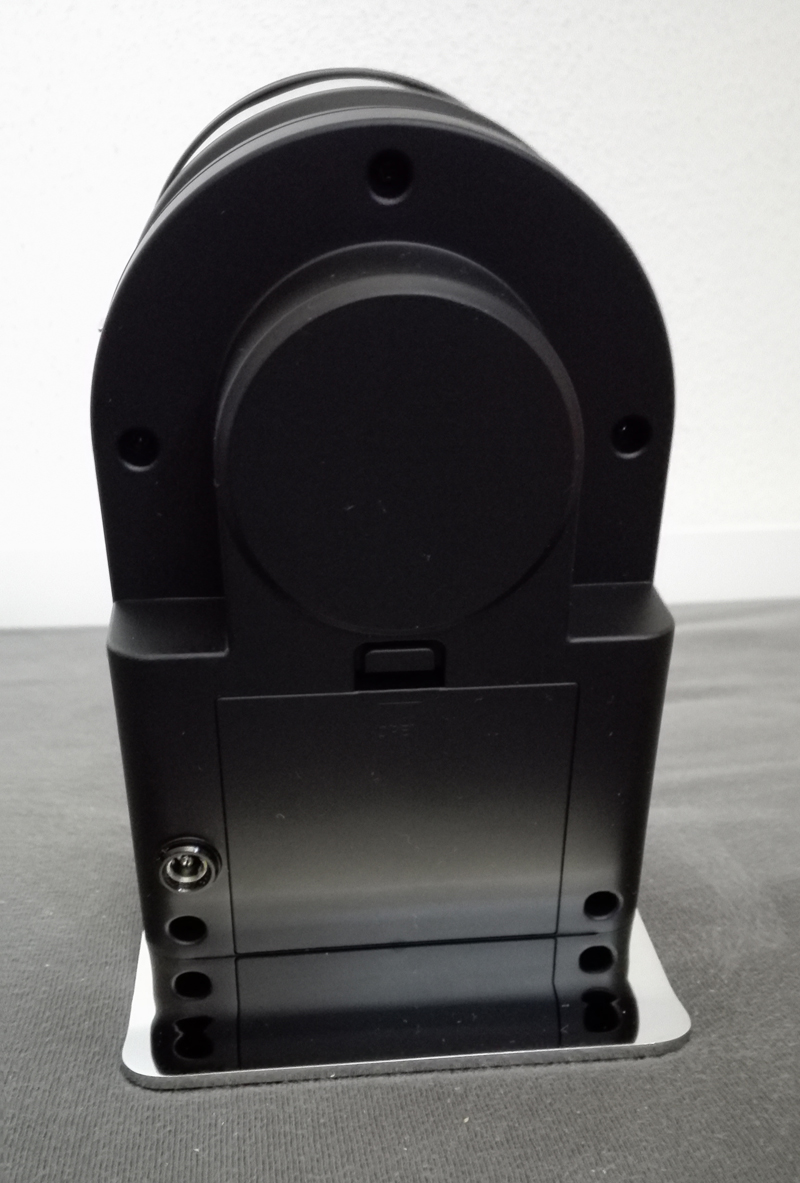 Conclusion
In this price range there is a lot of competition. The Jebely Noble One is very interesting as it has it own design and modern look. It will attract certainly a younger consumer who is looking for a modern watchwinder to match his/her modern automatic watch. The Jebely Noble One watchwinder is easy to use, offers quality for its money and has fine technique. Important is that the watchwinder is almost silent. With a price of +- 199 USD (incl. VAT/TAX) this watchwinder is very affordable.
Our compliments for Jebely, as they produced a very interesting watchwinder with good looks and solid technique.