We have seen and tested many watch winders. Not only in our office but also at fairs, jewellery shops, brands and factories. We love watch winders as they are a great accessory for automatic watches. There is no point in having a big collection of automatic watches and not wearing most of them. Especially because it's not good when automatic watches are not used for a longer time. The movement inside needs a bit of motion to remain in good condition. In other words the oil inside the movement needs to be allocated to avoid problems.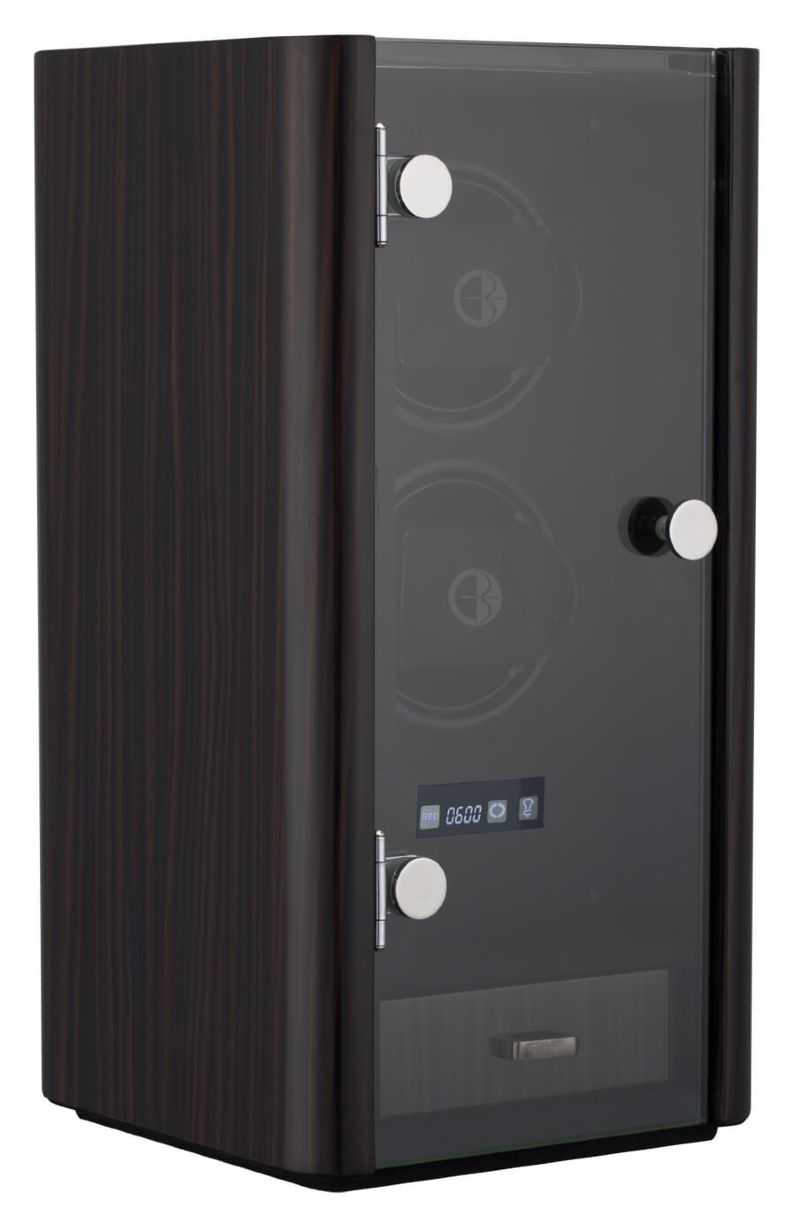 A few years ago we noticed the watch winder brand Boda Concept. This relatively new watch winder brand is from Hong Kong and produces very nice watch winders. This brand uses Japanese motors from Mabuchi which are known for their durability. What attracts us the most is the design. The designs are having interesting shapes with always good visibility of the rotating watches. Like any modern watch winder Boda Concept watch winders offer all functions to wind any automatic watches, regardless brand or type. The nice thing about Boda Concept is that they offer several models in different capacities and several different styles and colours. This makes it easy to find the ideal watch winder for you, as the collection always has the perfect watch winder available.
Another advantage of the Boda Concept watch winder is it's price. Where many comparable brands such as Wolf or Rapport ask quite high retail prices, Boda Concept believes in a more friendly price strategy. What you see is what you get, and Boda Concept offers a very good price/quality ratio.
Boda Concept will launch a new series in 2020. This new series is very modern. The style and shapes are innovative and have a sportive and modern look. These new watch winders will be made of new materials (new for Boda Concept as all their models are not made of wood) such as aluminium. We are looking forward to review these new models soon to share our opinion about them with you.
We believe that Boda Concept will create new populair watch winders again, which are very suitable for most automatic watch lovers. Why should you spend a lot of money when you can buy great quality at Boda Concept watch winders?
The Boda Concept watch winders are sold worldwide by the better jewellery stores and online stores. Every watch winder comes with a 2 year warranty and sturdy packaging. Of course an adapter and manual is included.