Advanced watch winder technology from Orbita
Orbita is one of the watch winder brands we like a lot. They have passion for what they create and do. The brand has a positive reputation and many watch adepts love their Orbita watch winder.
Founded by Chuck Agnoff in 1996 in Wilmington, North Carolina, Orbita is the leading producer and provider of premium watch winders in the world. While Orbita did not invent the mechanical exercising of watches, we did introduce a new, unprecedented level of quality. They began their endeavor by learning everything they could about mechanical watches, and then researched the gentlest way to wind them. From inception, the company philosophy has been to create products of lasting value and exceptional attention to detail, as well as products that people enjoy using. Important key values if you ask us.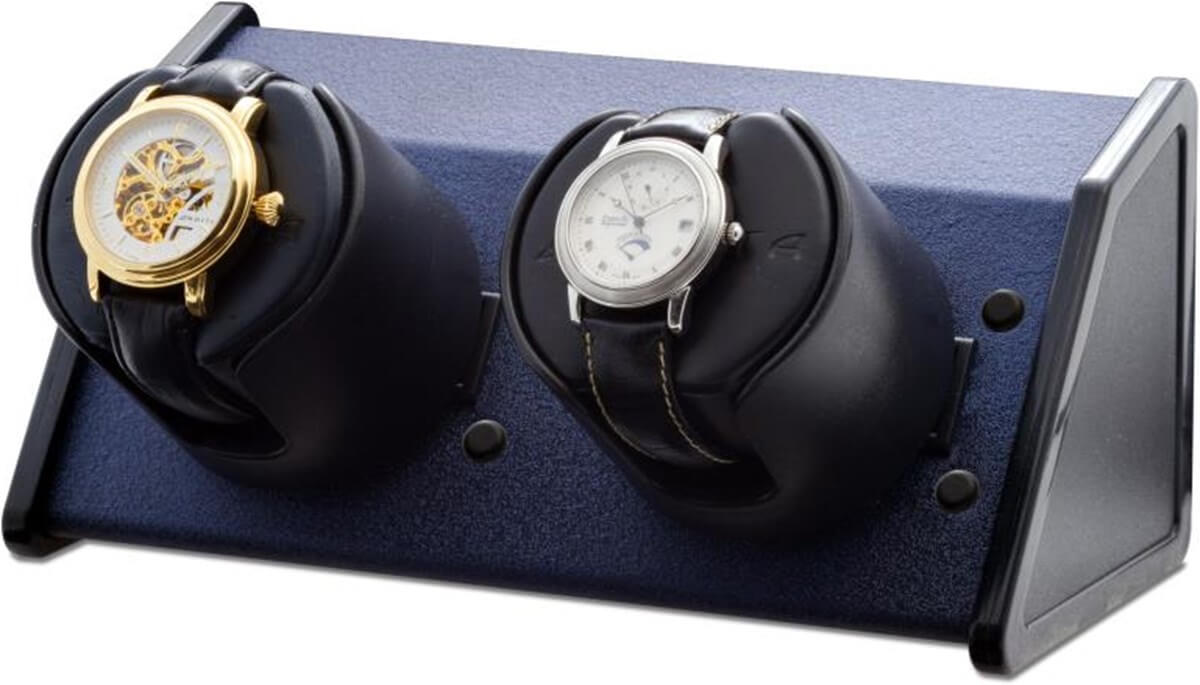 When you travel a lot the Orbita Voyager watch winder is a great chouce. Orbita is the only watch winder company offering a winder of this kind. The Voyager uses the same unique mounting system employed on the Orbita Futura winders, and sets up easily wherever you are.
Automatic watches are designed to be worn, not stored and placed in a drawer. The lubricants used for these complex watch mechanisms tend to move away from critical surfaces when the watch is not "exercised", causing wear when the watch is finally worn, which results in a loss of accuracy. A well-designed watch winder keeps unworn watches properly lubricated and ready to wear for any occasion. Needless to say, it also provides the owner with the convenience of not having to reset or adjust his or her watch after not being used for an extended period of time.
At Orbita they carefully select only the finest, timeless materials for their products, including handcrafted and detailed marquetry, the best grades of leather, sophisticated multi-layered lacquering, and the most modern carbon fibers. Orbita watch winders offer a lot of value for their money and therefore they are very popular.