Aevitas watchwinders, the poor man watchwinder
We love to present (new) watchwinder brands with passion for quality, finish and fine materials. Good examples are Chronovision, Heisse & Söhne, Swiss Kubik, Wolf, Rapport etc etc.
On the other hand we like to be critical about "brands" which offer low quality products and pretend if the consumer buys a high quality watchwinder for a firm price. Aevitas watchwinders is such a brand. The website of Aevitas watchwinders looks professional and stylish. Neverthless the watchwinders are made in China with low quality materials and old fashioned technique. The trick to present high-end Swiss made watches in the watchwinders is to mislead consumers.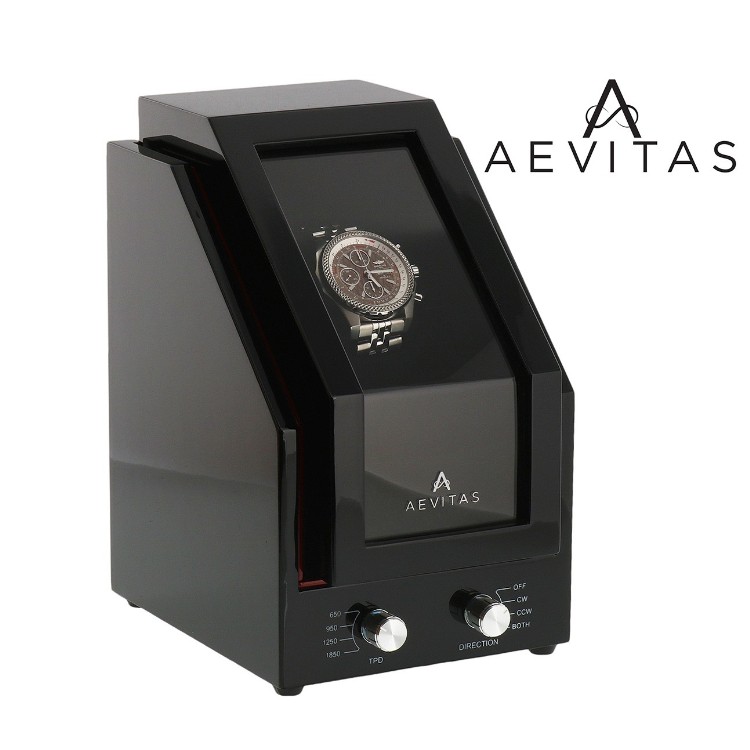 We all know that after some time the first signs of defects will appear; more and more noise, shaking watch holders, electronical problems, defective motor(s) etc etc. You better spend a little more money and buy a good watchwinder which you can enjoy for years.
Based on our experience and visits at several Chinese watchwinder factories it's fair to say these Aevitas watchwinders aren't probably worth more than 30-40% of the listed prices.
It's like a Chinese factory owner told us; "if they want a cheap watchwinder, they get a cheap watchwinder".