Barrington watchwinders made in China
More and more new brands in the field of watchwinders are launched. That's good news! One of these brands is Barrington. The brand is based in the UK but produces its watchwinders in China. We took a closer look at Barrington and reckognized the design and style. We have seen it before at another brand. Did Barrington just copy the style and put their own name on it? We asked them, but didn't get a reply.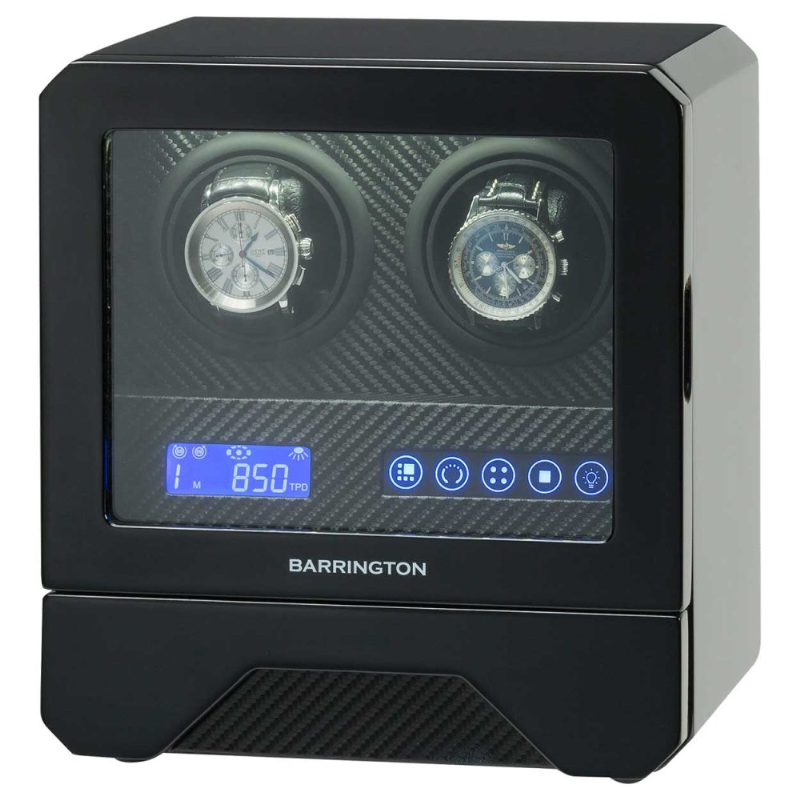 Then we remembered which brand launched this type of watchwinders before Barrington did. We contacted them and asked for their reaction. Soon we received e-mails with the confirmation that Benson Watchwinders already developed this series in 2010. We received photos from samples, drawings, materials and of their factory visits. The first Barrington watchwinders are a direct copy of the Smart-Tech series from the Dutch brand Benson Watchwinders.
But why? As a new brand it's important to be original and give your products an own style. But things are getting more strange…why does Barrington sell their watchwinders for prices which are almost twice the price of the Benson Watchwinders?
It seems Barrington learned that a copy of an already existing watchwinder doesn't make it successful. They launched a new series in carbon style which is a little bit different than their first series. The technique is still the same.
We are always very keen on new watchwinder brands. As they can influence the market with their new ideas, technology and style….But please be original…don't copy, we are not in China;)
Let's hope Barrington keeps innovating and doesn't copy from other brands again. As we are sure the consumer won't accept it.