Benson Black Series, available in january 2016!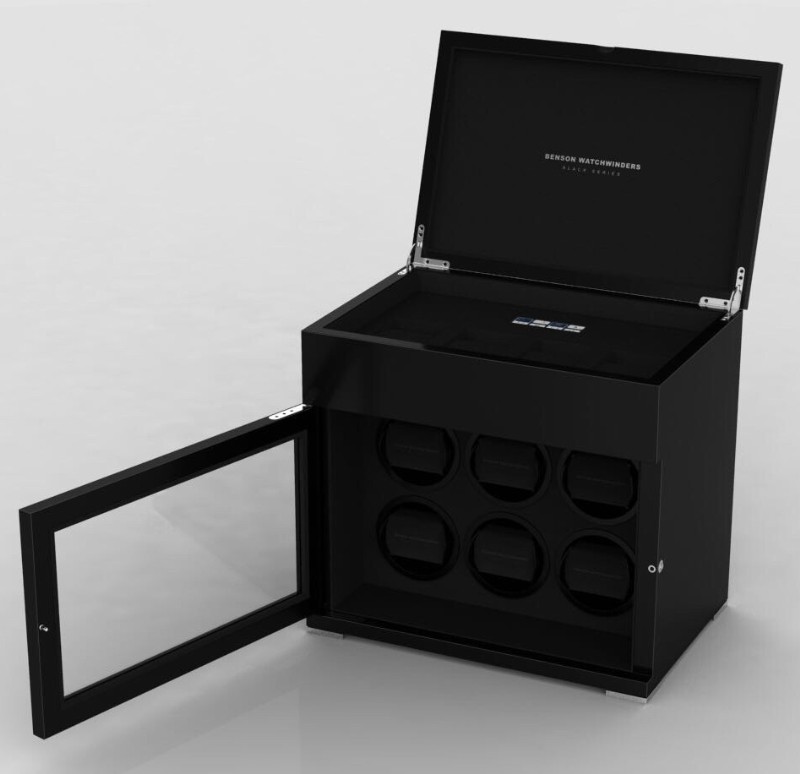 In september we wrote about the new Black Series of Benson Watchwinders. With the Smart-Tech series this Dutch brand already has a very successful line of watchwinders. The Black Series will be positioned above the Smart-Tech series as its more luxury and offers more functionalities.
This week we received new photo material of the Black Series watchwinders. We have to admit that we like the modern look and functionalities that are presented. Funny was that after our article about these watchwinders we received e-mails from people all over the world asking when the Black Series will be available. We didn't know then, but we do know now; january 2016.
Thereby we already may inform you about the specs of this new series. All Benson Black Series watchwinders can rotate clockwise, counter-clockwise and alternate. The TPD (turns per day) are adjustable and suitable for all automatic watches. Next to these basic functions the watchwinder also offers a "power wind" modus to wind an automatic watch in a short time. Also very nice to mention is the USB function, which enables you to power an other device as your smart-watch, mobile phone or tablet.
All functions can be set by a modern touchscreen display, which you also can use to turn on/off the inside LED light. The watch holders are suitable for big and small watches, as they can be adjusted to the exact wrist size. Personally I like to extra storage compartment where you can store extra watches, to have all together at one place.
Benson Watchwinders already promised us a Black Series watchwinder for a review. We are looking forward to see if the watchwinder can meet our expectations, which are quite high based on the information and photos we received:)