Benson Black Series Pro watch winders
In 2016 Benson launched its Black Series. With more than 200 resellers (mostly high end jewellers) worldwide an incredible success. Quickly after the launch several new models, as the Tower and Cabinet were presented next to a complete range of watch cases.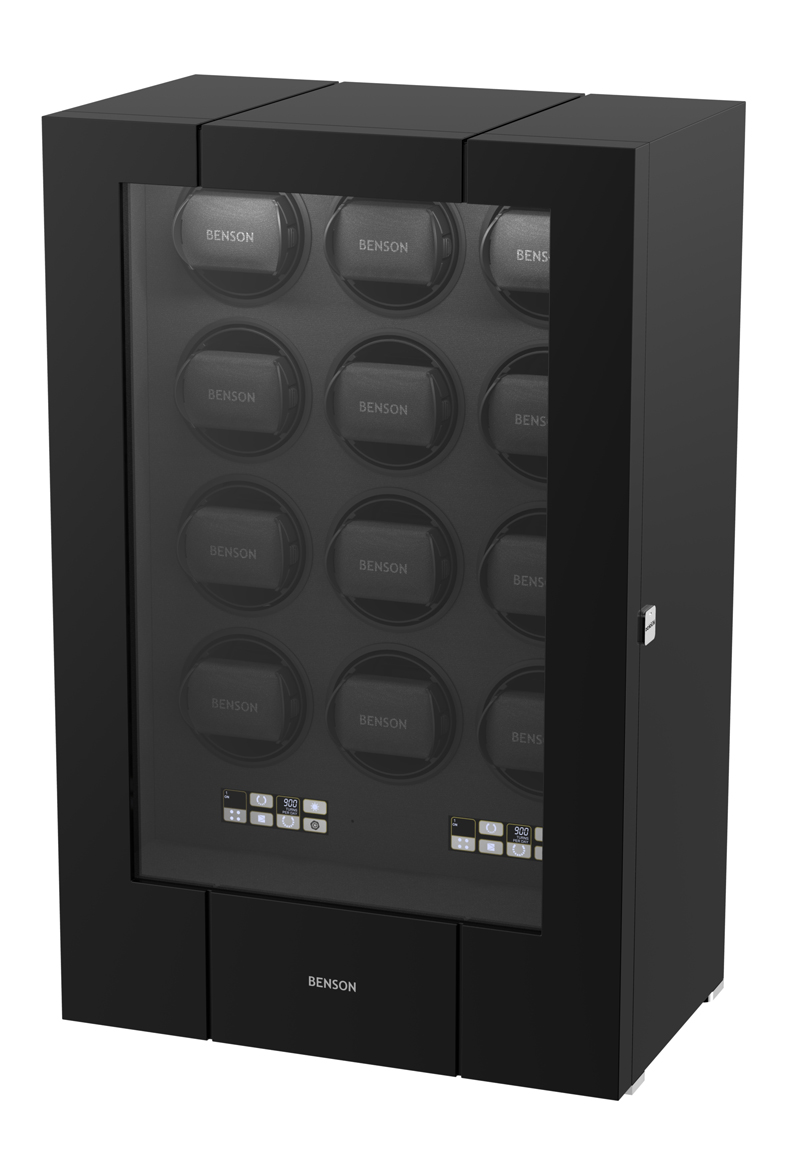 Today the Dutch watch winder brand Benson presented its newest series: the new Benson Black Series Pro. This series contains 4 watch winder models; for 12 and 16 watches and in black piano or carbon fibre exterior finish. The design is based on the successful Black Series design. Modern, strong lines and functional. Each Benson Black Series Pro watch winder has Japanese motors, 2 touch screens, LED light, adjustable watch holders and a lock to keep the watches inside safe.
With the touch screens you can set each rotor individually; the direction of rotation and the turns per day. Thereby you can select the power winding function which is specially to wind up an automatic watch in a very short time.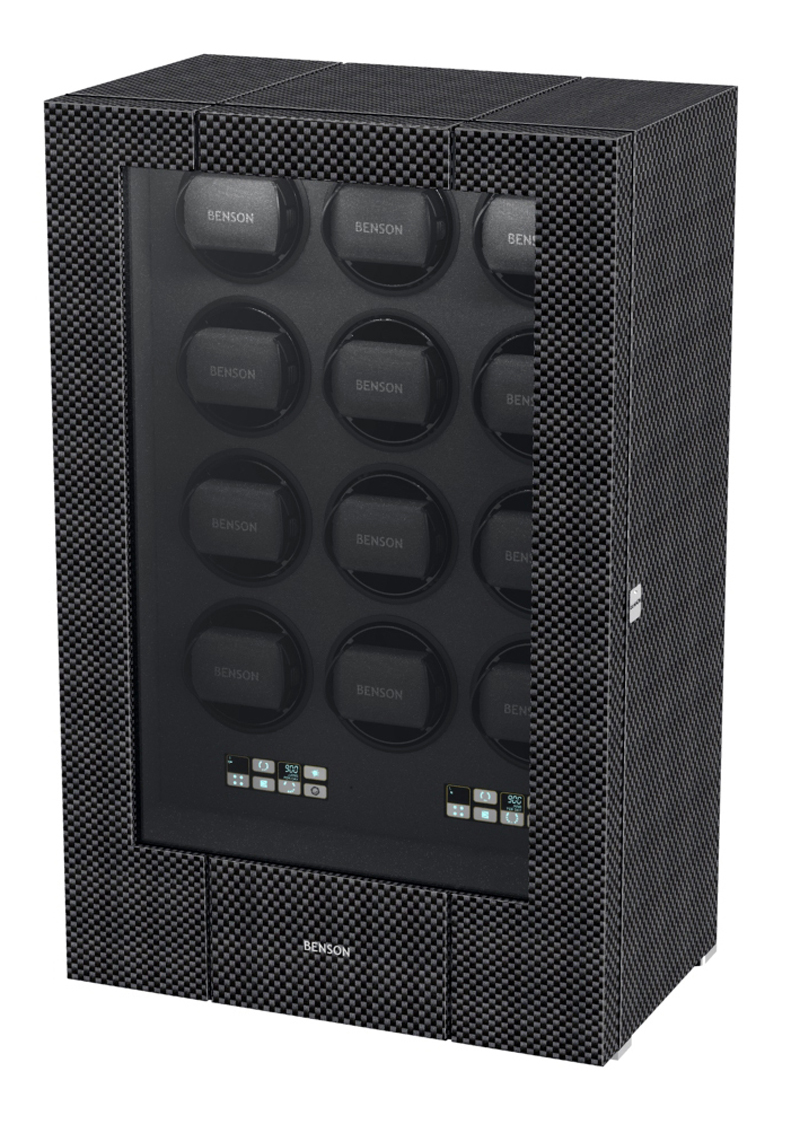 The glass door allows you to have a great view on the rotating watches. These Benson Black Series Pro watch winders are not just functional, they are real eye catchers and a must have for the real watch collector. There is no need to store your watches at all kinds of places inside your home, it's much more convenient to have them all in a watch winder. There they are wound, safe and all together so you can quickly decide which one you want to wear that day.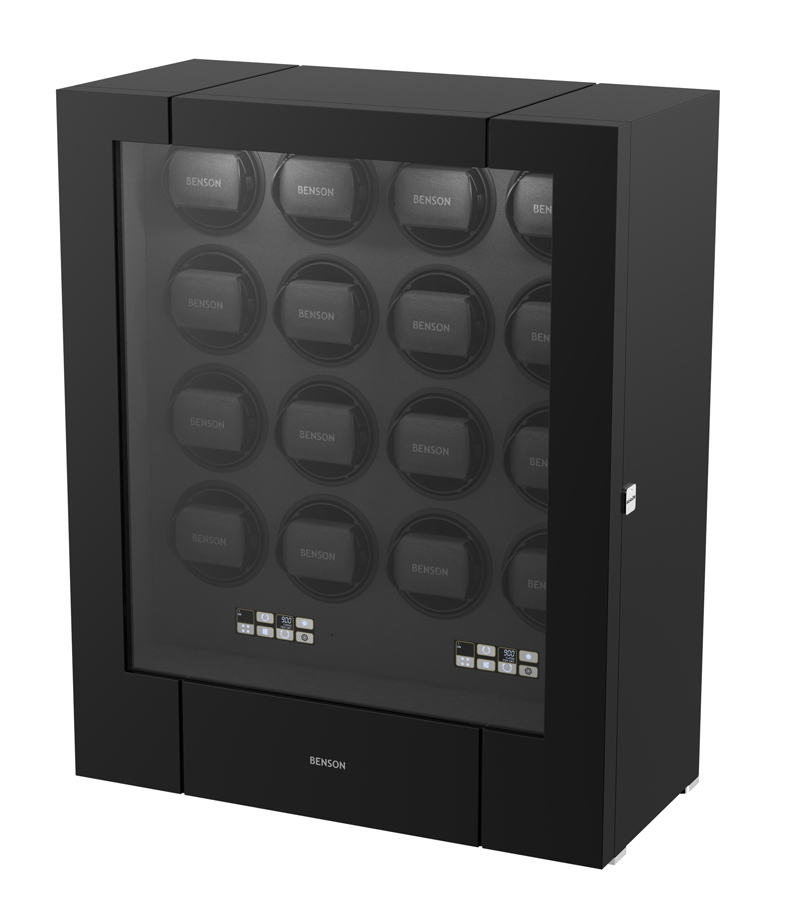 The new Benson Black Series Pro watch winders are in production now and will be available early 2019, in january. You can place a pre-order already at different resellers. The advantage of this is that you are guaranteed of a piece, and you receive one extra year of warranty (3 years instead of 2). But more important is that these watch winders offer all you need to wind your watches and are a beautiful watch accessory for the real watch adept.