Buben & Zörweg Baselworld 2017
2017 was the 100th anniversary of the most important show and premium event for the world's watch and jewellery industry. On this important, once in a lifetime anniversary year, Baselworld reaffirmed once more its status as a global trendsetting show where the crème de la crème of global brands like Buben & Zörweg exhibit their new watch winder collections and signal the start of a new trendsetting year.
During this 8-day exhibition the Buben & Zörweg booth remained the focal point of buyers who were again eager to discover in which new and creative ways the German brand was able to materialize passion, precision and perfection. By permanently showcasing innovation through their newest watch winders, Buben & Zörweg masterpieces are increasingly setting the pace of the industry as far as safety, exquisite design and perfect execution is concerned.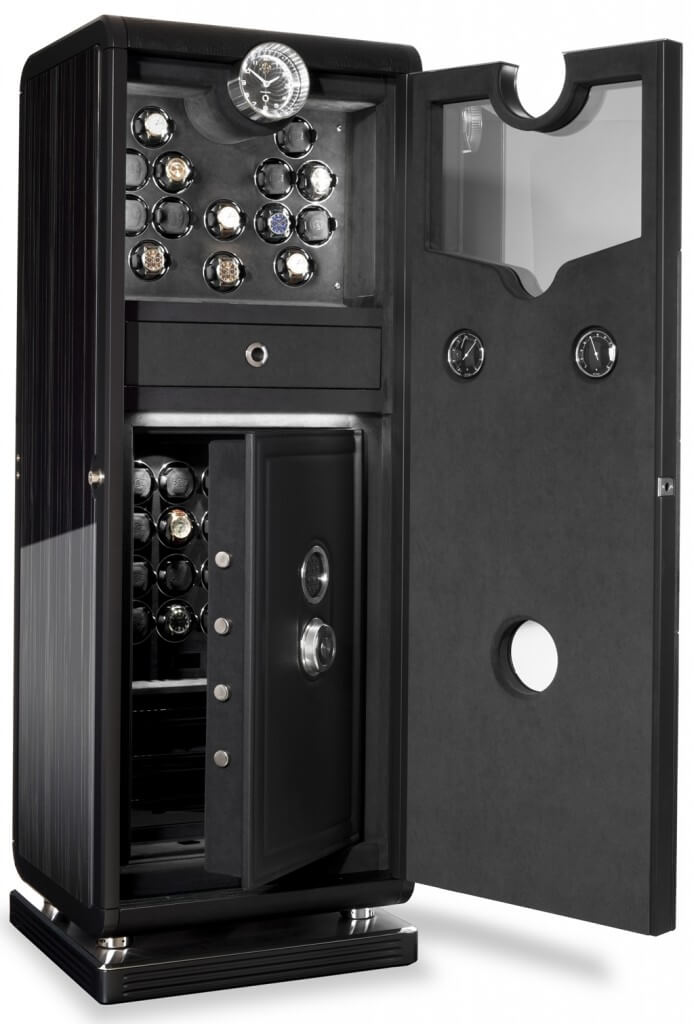 Many serious watch collectors visiting the Buben & Zörweg booth every year, have come to expect the unexpected, and this year it was the new Solitaire Vision that gathered their full attention. Protected by bullet-proof spy glass that allows an insight as soon as the sophisticated led lighting system is activated, the additional integration of 46 Time Movers, a fine timepiece with world time indication and tourbillon escapement, a SI-60 safe, a humidor, a bar module and an integrated hi-fi system contributed to the overall success of this masterpiece among visitors.
During 8 full days, Baselworld was unquestionably the place to experience first-hand the launch of trendsetting innovations and masterpieces. The passion behind the innovative spirit that distinguishes every Buben & Zörweg creation has thus been reaffirmed and will undoubtedly drive the German luxury brand forward with renewed vitality.