Buben & Zörweg present at Baselworld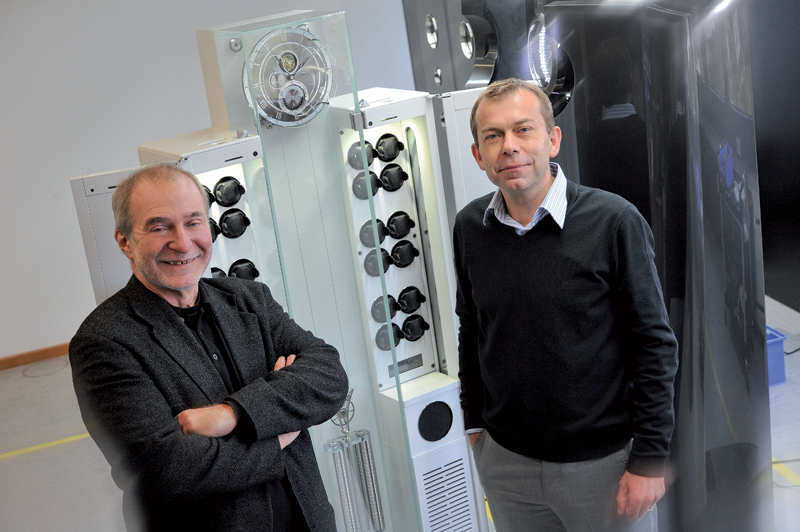 Like every year Buben & Zörweg will be present at Baselworld, Switzerland, with their beautiful booth containing the most luxury watch winders available. Baselworld is worlds most important fair related to watches and watch winders. The most important brands are present. We will visit the Buben & Zörweg booth and receive a presentation about all new products and innovations of this great brand. We are looking forward to it:)
The head of design at Buben & Zörweg has been honoured by China's leading online watch retailer Wbiao, with the Design Art Lifetime Achievement Award. Since its establishment in 2011, Wbiao has sold over 400,000 watches and is now one of China's most influential authorities in the global watch industry.
Design visionary Eberhard Hagmann, already the recipient of over 40 national and international design awards, has carved out a career in the German watch industry spanning over three decades. At Buben & Zörweg, Hagmann has been responsible for the design of numerous innovations resulting in Buben & Zörweg safes, time-pieces and private museums, which are the pinnacle of form, function and high security. The finest woods, exotic leathers and metals, available in a staggering one million colours, are sourced worldwide to produce Buben & Zörweg masterpieces for royalty, heads of state and stars of sport and screen.
Buben & Zörweg's creations are impeccably engineered to house personal and national treasures, ranging from rare watches to antiquities, guns and gold bars. The company's safes and bullet proof objects also serve as elaborate display cases, incorporating additional functions, from watch winders, to a humidor, bar, weather station or sound system.
You name it, and Buben & Zörweg can create it. That's what makes this watch winder brand so popular and special. See you in Basel!