Chronovision watchwinders; the new Swiss Kubik killer?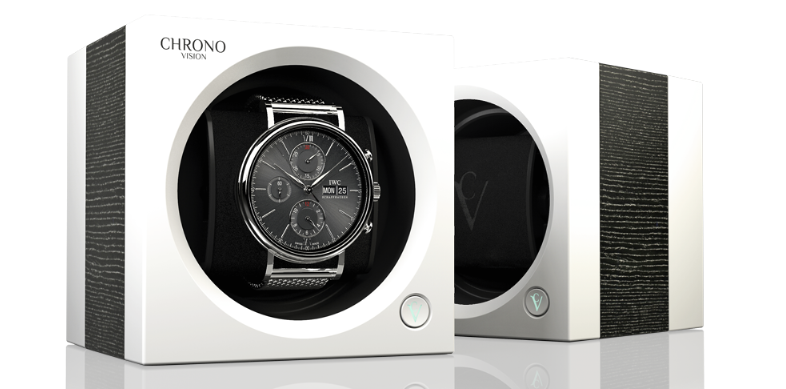 In the beginning of 2014 we visited Chronovision in Halver, Germany. CEO Jan Heisse did welcome us and presented his plans with this new watchwinder brand. In our conversation it became clear that the CEO strives to absolute perfection and sublime quality. Last month we did meet again in Basel, at Baselworld. Chronovision presented in it's own booth her newest model: the Chronovision One.
The Chronovision One watchwinder is made in Germany which means that almost all components are designed and produced in North Rhine- Westphalia region. In the own Chronovision workshop the assembly of more than 70 individual parts in over 23 individual steps takes place.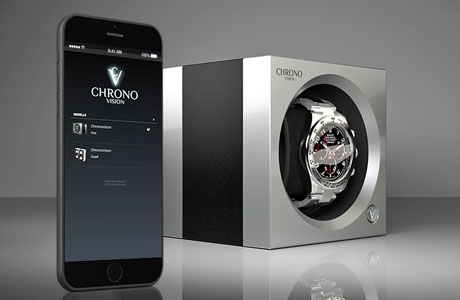 Specifications summary
The Chronovision One watchwinder has some excellent specs. The watchwinder rotates clockwise, counter clockwise and alternate. The turns per day (TPD) are adjustable in steps of 50 between 500 and 2500 rotations (per day). Thereby the watchwinder has a sleep mode and rapid winding mode.
The watchwinder is controlled by bluetooth and USB connection. Therefore it can be controlled by it's own app for iOS and Android, and of course by PC (and Macs). The battery runtime is up to two years which is comparable with Swiss Kubik. A nice addition is that the Chronovision One can be powered by electricity up to six modules at the same time.
With a three year warranty Chronovision offers certainty, even more than famous Swiss brands do. The question is; is the new Chronovision One watchwinder a Swiss Kubik killer? Time will tell....