Döttling watchwinder "The king's secret".
After a long and eventful journey through two centuries of European cultural history, a highly
unusual masterpiece of Italian blacksmith art has passed through the gates of the Döttling
manufactory and has been lovingly restored after 19 months of delicate work. Now this jewel of a safe is waiting to crown the exclusive home of a discerning connoisseur.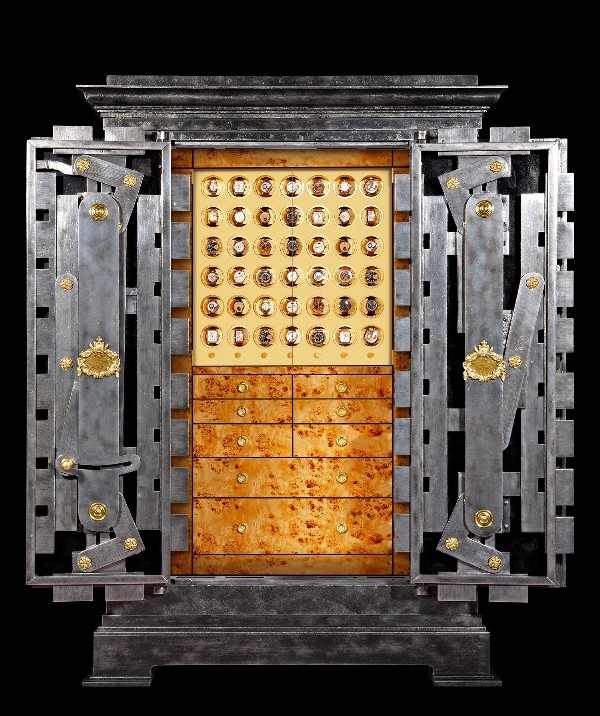 The safe, built in 1872 by the famous Morosini brothers in Milan, was apparently commissioned by Victor Emmanuel II, who reigned from 1861 to 1878 over the Kingdom of Italy. Its royal origin is visible on both inner doors of the safe, on which the fittings of origin are encased with ornate brass ornaments culminating at the top with the royal coat of arms of the House of Savoy with the crown.
The fact that the Morosini brothers' safe was forged for the amorous correspondence of the king with his long-time mistress and later wife is indicated by two wonderful details on the inner doors that were engraved as a secret code. Hidden under the royal crown and lettering, both inner door fittings are engraved with a rose, surrounded by a heart-shaped crest which opens upwards. "Rosa" the first name of the king's great love, means "rose" in Italian.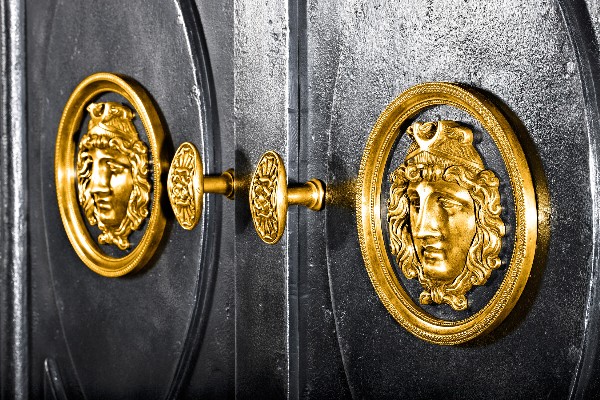 It can be assumed that the two Medusa-like medals on the outside of the safe depict the king's mistress in her younger years. In any case, access to the interior of the safe is granted through one of the two. Only after activating a secret mechanism does one of the two medals move to the side, exposing the keyhole behind it.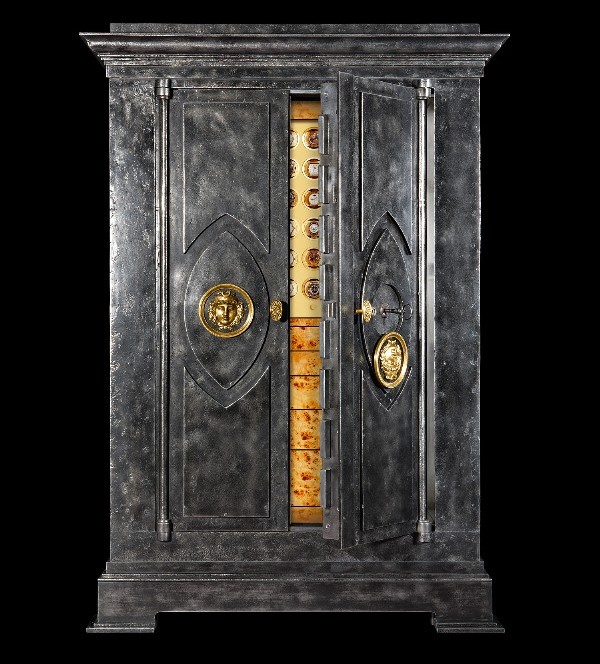 How the safe found its way to Southern Germany, where Döttling scouts secured it in the aftermath of a house demolition, is unfortunately not known. What is certain is that after many months of detailed work, the Döttling manufactory has been able to restore it to the freshly radiant testimonial of a great royal love.