Elma Motion watchwinders makes watches move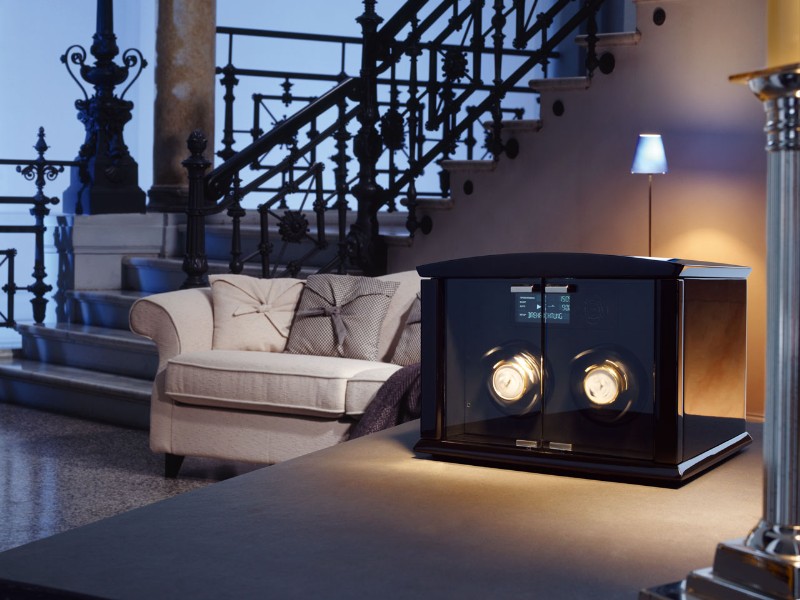 For more than 50 years many watchmakers and watch manufacturers use Elma Motion watchwinders for their tests, reparations and final inspections. Nowadays Elma Motion has a strong collection of beautiful watchwinders that are not only ment for professionals but also for consumers who want to wind their automatic watches in a German hand made watchwinder.
Elma Motion watchwinder; quality meets style
More and more owners of valuable watches feel the need to have their watch collection stored and wound in the best possible way. Perfect technical specifications are key. But design becomes more and more important too. Nobody wants to wind it's automatic watch in a ugly watchwinder. In our opinion a watchwinder needs to suit the watches in a way that corresponds with the personal attitude, style and budget of their owners.
But don't forget that the most important is that the watches need to be wound in a watchwinder which is suitable to wind a watch regardless brand or model. The Elma Motion watchwinders have all modern functions (rotation direction and selectable turns per day) to wind any watch.
The nice thing about Elma Motion is that all watchwinders are handmade in Germany. This results in a high class quality and beautiful finishing.
We are looking forward to more new Elma Motion watchwinders!