How to buy a watchwinder for your watch collection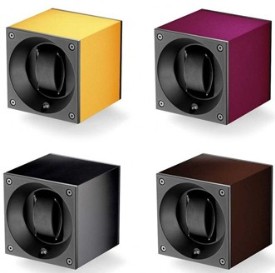 The watchwinder as tool for a watch collection gains more and more popularity. A watchwinder is not only very handy to keep your automatic watches running, it also is a nice accessory in the living room, bedroom or office. There is a lot to choose and many watchwinder brands do offer great watchwinders which will wind up your watches without a hitch.
When you are interested in a watchwinder for your automatic watches there are some questions you have to ask yourself.
1) What should be the capacity of the watchwinder?
When you decide to buy a watchwinder it's important to know how many watches from you collection need a watchwinder. In other words, how many automatic watches do you have and which do you want to place in a watchwinder?
There is no point in winding watches which you wear almost never. A watchwinder is handy when you have multiple watches which you wear regularly.
2) What is my budget for a watchwinder?
Do you have a huge watch collection with valuable watches then it's good to choose a high end watchwinder. Normally they offer more comfort, durable motors and a high level of finishing. Thereby it's nice that the watchwinder matches your watch collection in quality and charisma. Brands as Scatola del Tempo, Buben & Zörweg, Elma and Underwood are interesting.
If you're looking for a good quality watchwinder but don't want to pay very much, there is a lot to choose. Brands as Heisse & Söhne, Wolf, Eilux, and Benson do offer a good price/quality ratio.
If you just want to try a watchwinder and check out if it's something handy you use for a longer period you can buy a cheap Chinese watchwinder. They are cheap and not bad in the beginning, but you risk defects and noise when you use it longer than 1 year. But this a good option to get used to a watchwinder and don't spend to much money. If you're happy using a watchwinder you can improve by buying a better brand.
3) Where do I buy a watchwinder?
There are so many online shops offering watchwinders. The problem is that many shops do offer only Chinese watchwinders. They say they are of great quality and the prices are attractive. Please note that these watchwinders are nice for the short term, but will have problems later on.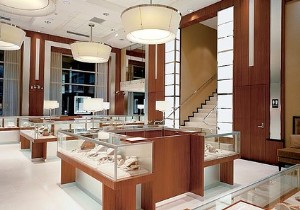 In the US and Europe there are very good online shops which are official dealer of famous brands and do offer a wide variety of good watchwinders. There you can compare and select the watchwinder according your preferences. If you need help, just email them. A good watchwinder shop will give you advise which makes it more easy to buy the watchwinder you want.
Unfortunately there are only a few jewelers offering watchwinders in their stores. They take too much space and the jeweler prefers to sell watches. Nevertheless the watchwinder is a populair accessory and underestimated by jewelers. Offering watchwinders will improve their sales and satisfy their clients.
Conclusion; there is no perfect watchwinder. You have to think about your watch collection and your demands. Then choose a good watchwinder from a good shop with original brands, fair prices and good after-sales.