New Benson watchwinder series expected in April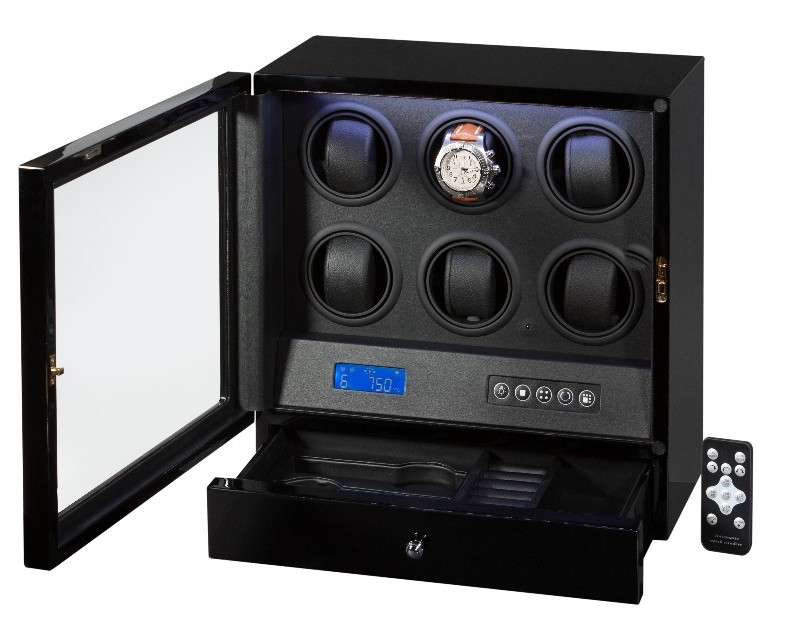 Since our visit at Benson watchwinders in december 2013 we follow this brand with interest. This Dutch company is a growing player on the watchwinder market and did surprise us with beautiful and mostly clever watchwinders which are suitable for any automatic watch.
On the internet we see other reviews (we wrote one: review) by watch enthusiasts which are positive too about the watchwinders Benson produces. It's nice to see a relatively small brand is growing this fast, and making improvements which results in better watchwinders.
We thought it's time to call Benson watchwinders and ask for their expectations for 2015. The first news is that the brand will launch a new series in April. This new series contains 4 watchwinder models for 2, 4, 6 and 8 watches. The design will be modern and there are more details which will give the watchwinders an appealing look.
The price level will go up too, as the new series do have the most modern technique. For example new improved motors, LCD display & control panel and LED backlight.
Benson watchwinders informed us also that they will expand business with appointing distributors worldwide. Different companies did contact Benson watchwinder to explore the possibilities for a distributorship. In our opinion that's good news, as there is only a limited quantity of dealers right now, and more dealers in several countries would make a Benson watchwinder more easy to buy.
When the new series is available we love to test it and write about it in this blog.