New watch holder from Buben & Zörweg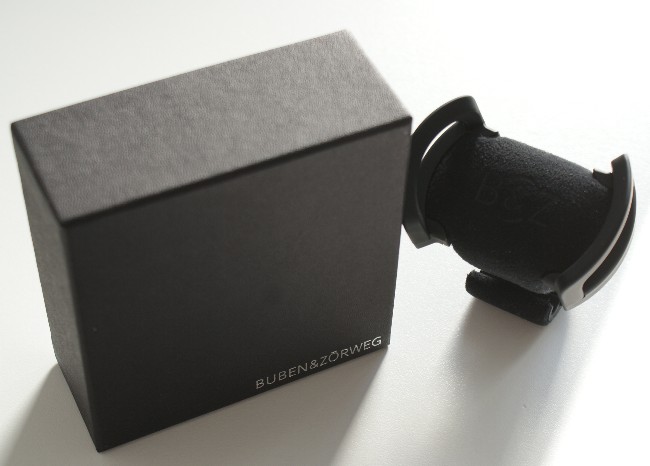 Last week we received a package from Austria, from Buben & Zörweg. Inside the package was their newest watch holder, which is now in all new Buben & Zörweg "Masterpiece" watchwinders (except the Phantom).
The new watch holder had a production time (research and development) of more than 2 ½ years and is suitable for self-winding watches with cases of up to 60mm in diameter. Thereby Buben & Zörweg did make sure watches with a big crown also fit the new watch holder. And that's great news for owners of an oversized IWC, Panarai or Breitling watch.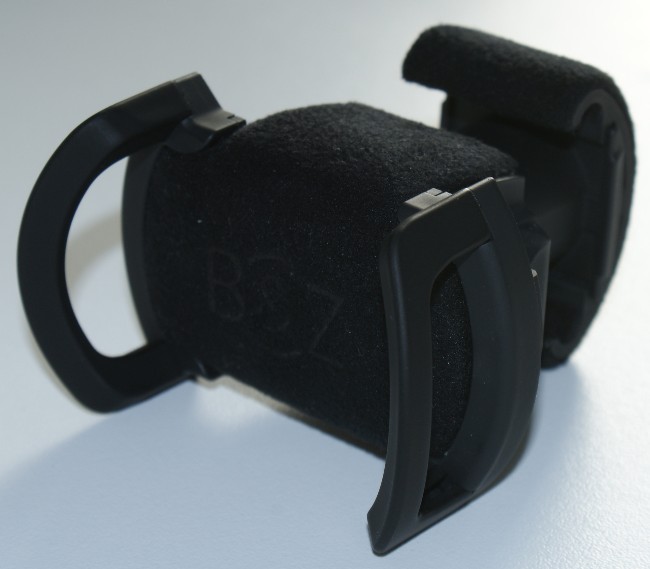 It's important that a watch holder is suitable for 99% of all watches. But most are not….Most watch holders are only suitable for an average watch. The watch holder from Buben & Zörweg can be tailored to the specific needs of smaller mens and ladies wrists, which makes them suitable for almost every automatic watch. The new watch holder is available in black or camel brown velour and black leather. But it's also possible to customize your own watch holder for example in white or red leather.
Another great advantage the new watch holder from Buben & Zörweg has to offer is the "click system", a safety catch mechanism. When you put the watch holder inside the watchwinder the "click" sound tells you that the watch holder is in the right position. Thereby the watch holder is now fixed in the watchwinder and can't fall out (like pillows). This means the automatic watches are safe inside the Buben & Zörweg watchwinder.
When we take a look at the watch holder we are enthusiastic about the solid construction and nice materials (hardened plastic with micro fiber material). Because it's an important part of the watchwinder and used many times it's important the construction and materials are very good. The flexible system works fluently and the finishing is of a high level. Buben & Zörweg made sure that their new watch holder is suitable for every day use and it also looks splendid.