Now available: Benson Smart-Tech II watch winders
The Dutch watch winder brand Benson watchwinders is nowadays a well known and popular player on the watch winder market. Their watch winders do perform very well and their price/quality ratio is hard to beat. The most popular series are the Smart-Tech and Black Series, which are sold worldwide by more than 200 (high-end) jewellers.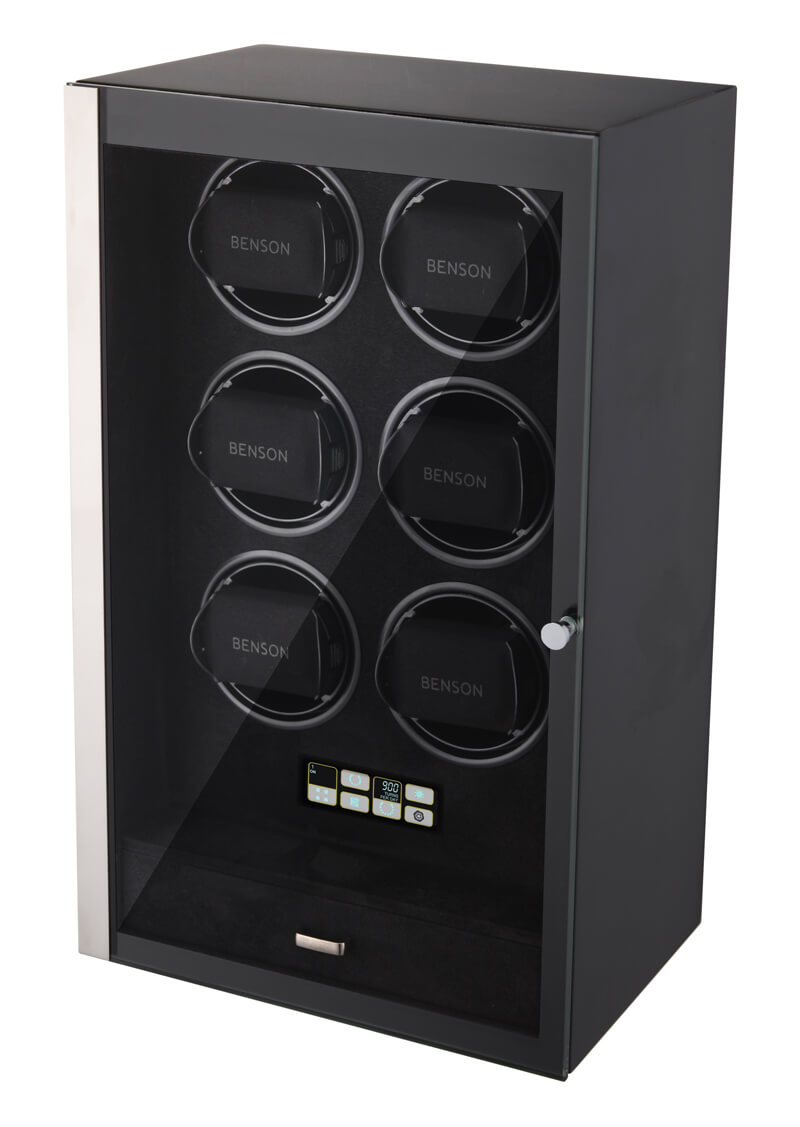 Recently Benson Watchwinders introduced several new models within their Compact series, which are more entry-level watch winders. This week Benson did present its newest series; the new Smart-Tech II series. This line of watch winders does succeed the current Smart-Tech series which was launched in 2011. With more innovations, optimized motors, gearboxes and a higher level of detail these Benson Smart-Tech II watch winders will be a success for sure. The new touchscreen which is also used in the more premium Black Series watch winders of Benson in combination with power winding and clear LED light result in an impressive watch winder suitable to wind any automatic watch, regardless brand or model.
Prices of the new Benson Smart-Tech II watch winders start at 329,00 euro for a double watch winder. All watch winders in this series are supplied with an adapter which can be used in the EU, UK, US and Asia.
We are happy to test the new Benson Smart-Tech II watch winders within a few weeks. Then we will write more about our opinion regarding winding, materials, functionality etc etc.