Orbita watchwinders for the best automatic watches.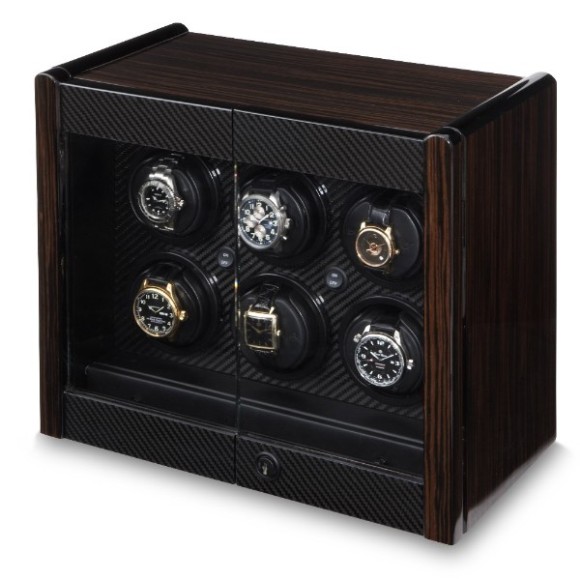 Among the best watchwinder brands worldwide, is certainly Orbita from the USA. Orbita is a high end brand which produces beautiful watchwinders with the best materials and reliable technique. We did contact Orbita and soon we received a full package with information about Orbita and the nice watchwinders they produce.
High end materials - pure quality.
The Orbita website says the company aims for the best. This results in watchwinders with natural materials als wood and leather. They also claim that they focus on leading edge winding technology based on fresh ideas, innovative systems and superior drives, gears and control components. When we take a look at the collection we must say Orbita did a great job. The watchwinders combine quality with a classical design. The Orbita watchwinders are handmade and therefore quite exclusive.
Orbita competes with other high end brands.
In Europe Orbita is less known than in the USA. But with a new strategy Orbita will try to gain marketshare in Europe to present and promote their watchwinders. Of course there is a lot of competition from brands as Elma Motion, Büben & Zorweg and Underwood London and some others. But Orbita has an important advantage; their reputation is very good in the USA and they already proved they produce perfect watchwinders for the real watch collector. Orbita watchwinders are not for the average owner of an automatic watch, they are not cheap and standard. On the other hand, if you prefer quality and a high end watchwinder brand, Orbita is certainly a brand worth considering. It offers supreme watchwinders to wind automatic watches.
We will follow Orbita in their "battle" to conquer Europe. We expect we will hear more about Orbita soon, as they have big plans and great watchwinders.