Paul Design watch winders
One of the most interesting new watch winder brands is Paul Design. This brand from the UK is a great addition to the current market of watch winders. Why? Because Paul Design does understand what a watch lover wants. Producing a good watch winder is not easy. There are so many important factors which make or break a watch winder. We have seen other brands such as Barrington and Aevitas, which simply copied designs from other brands. In fact they only place their own brand name on a watch winder produced by another factory or brand. In our opinion it's not what a professional watch winder brand should do. We are lucky that there are several other watch winder brands which take producing high quality watch winders very serious. Such a brand is Paul Design watch winders.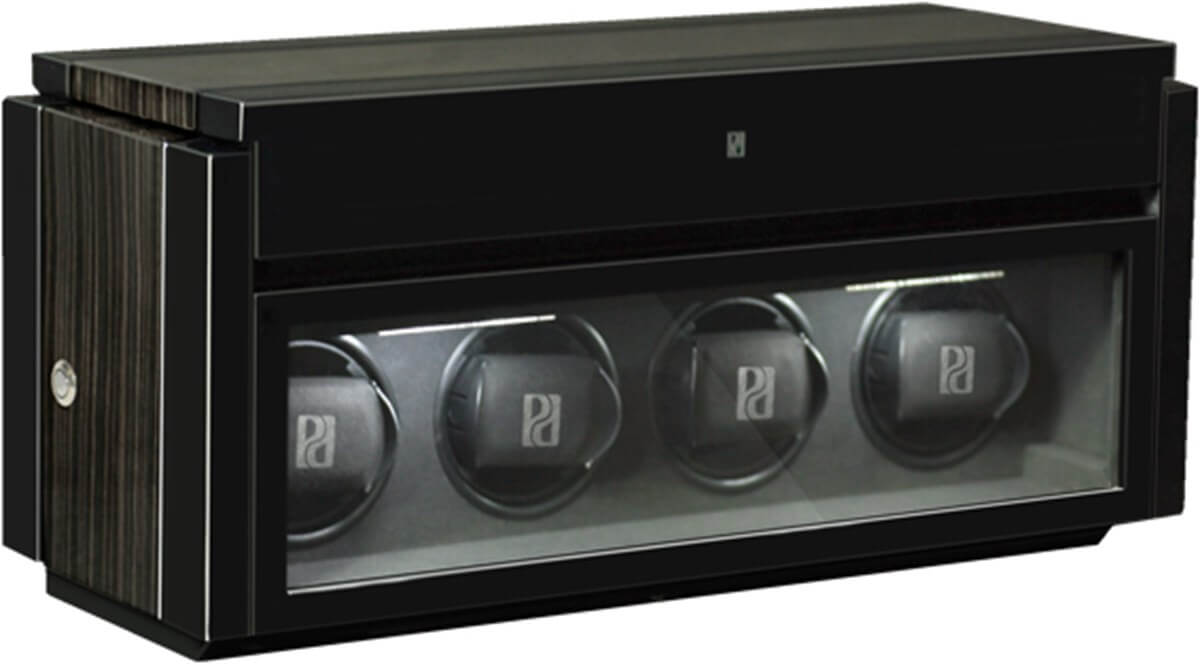 Paul Design watch winders can be characterized as functional, beautiful and stylisch. The brand does invest a lot in innovations, technique and development. We visited the Paul Design watch winder factory and were surprised about the professional attitude and way of working. The brand is relatively new but the last years expanded very quickly. Paul Design is well known in Asia, Europe and the US. With premium online resellers as Watchwinders.com and Watchwinders.co.uk the brand is available worldwide.
When you're looking for a watch winder the most important is that its functional, but of course you also want to have a nice looking watch winder. You want the best of both worlds. Paul Design offers this. Thereby the pricing is very attractive. Especially for the bigger watch winders which can wind up 8+ watches Paul Design offers great prices which are often lower than other respectable brands.
In our opinion we need more brands as Paul Design. Choosing a good watch winder is not easy and if there are more brands which spend the same energy in producing this accessory for automatic watches it would be great!