Paul Design watch winders | Top quality!
The watch winder brand Paul Design from the UK is one of the raising stars in the field of watch winders. The brand is original, produces good quality watch winders and has reasonable retail prices. Next to this the watch winders have a great functionality which makes it very easy to set each watch winder in combination with the automatic watches. All these aspects are important these days for a consumer.
What we like most about Paul Design is that this UK based company produces high quality watch winders with a passion. This passion is to make it watch lovers more easy and offer a great product to wind and store his/her automatic watches. There are still brands which produce watch winders which are very expensive but offer low end technique, bad finish and noisy motors. The watch winders from Paul Design are the opposite, which makes them very popular.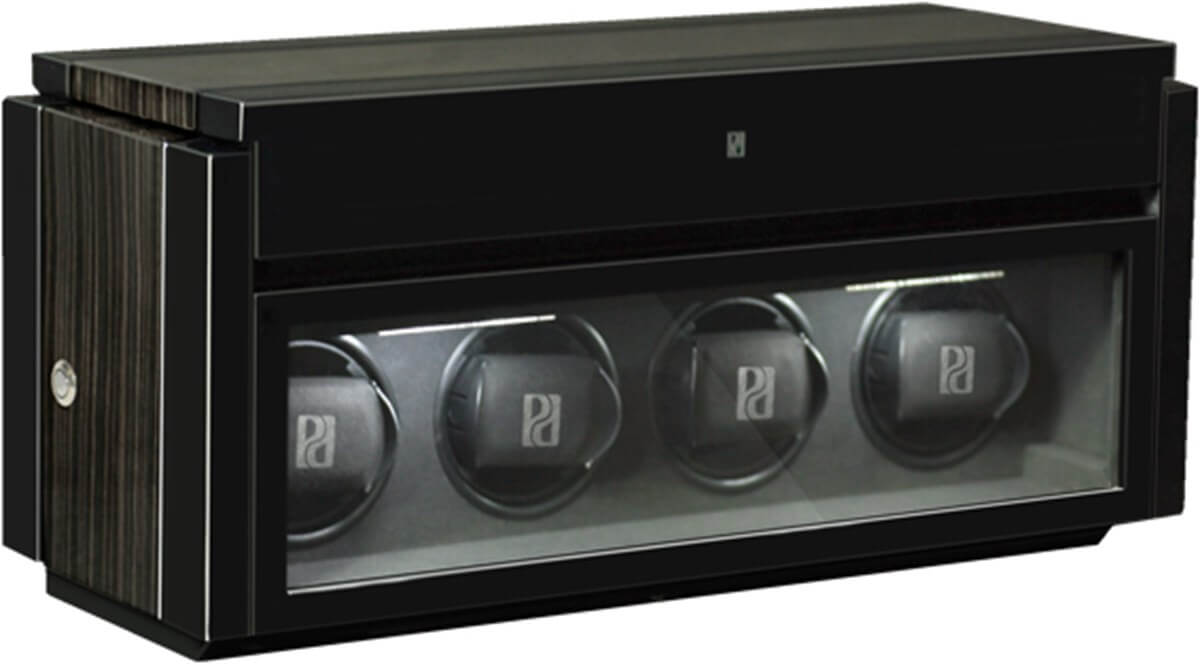 The Paul Design watch winders are sold by respectable shops and jewellers. Therefore warranty and good service is always offered. When you have several automatic watches but you don't want to shop in the price category of Buben & Zorweg, Stockinger or Kunstwinder then a Paul Design watch winder is a great choice. These watch winders do wind any automatic watch. The design and finish of these watch winders are very interesting, as it's a reflection of the passion of the brand. They don't want to offer just a watch winder, they want to offer a watch winder that the consumer enjoys and is a nice addition to the watches of the user.
When you're looking for a well priced watch winder which offers great quality and functionality, then a Paul Design watch winder is the what you want to buy!