Raising star: Paul Design watchwinders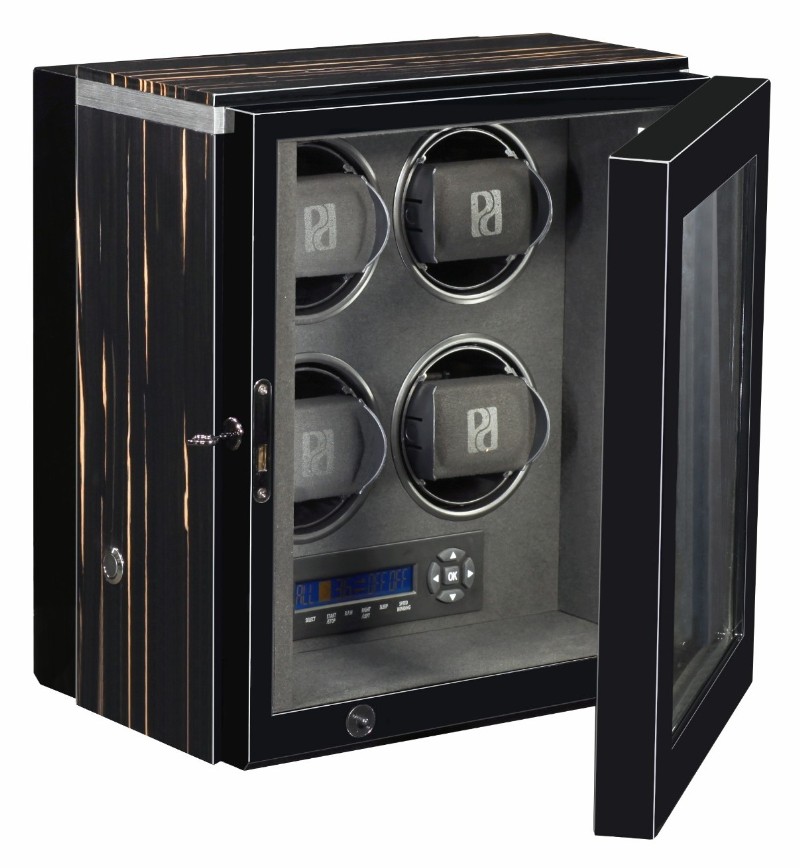 Last year we met mr. Chen, owner of Paul Design watchwinders. During our meeting Chen told us about the history, philosophy and characteristics of his brand. We noticed a drive to produce watchwinders which have their own design and modern technique. You would say this is quite normal, but we have seen different from Chinese brands. Many Chinese watchwinder brands do copy designs and offer their watchwinders for low prices. Of course not only the price is different from European or American producers, the quality is also different.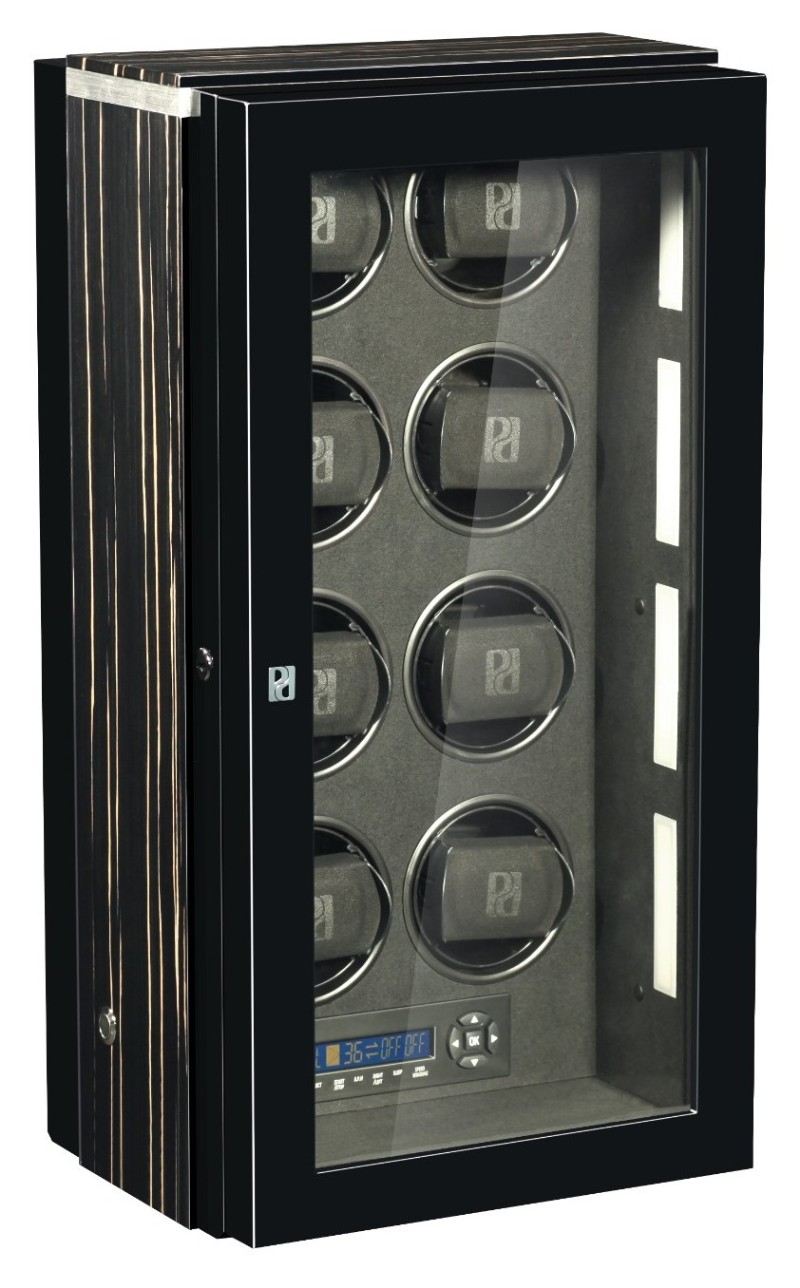 Paul Design produces watchwinders with solid materials, relaible technique and special designs. Chen did show us several models of his latest series and explained about the technique and materials they use. It's not his goal to produce low priced watchwinders which will last for one or two years, Chen's focus is to produce a watchwinder which can be used for many years, and is suitable for all kind of automatic watches.
New Paul Design "Black Shadow" series
After the successful launch of Paul Design's first series which is sold by several dealers worldwide it was time to present a new series. This new series is inspired by the current series but has a new color; "Black Shadow".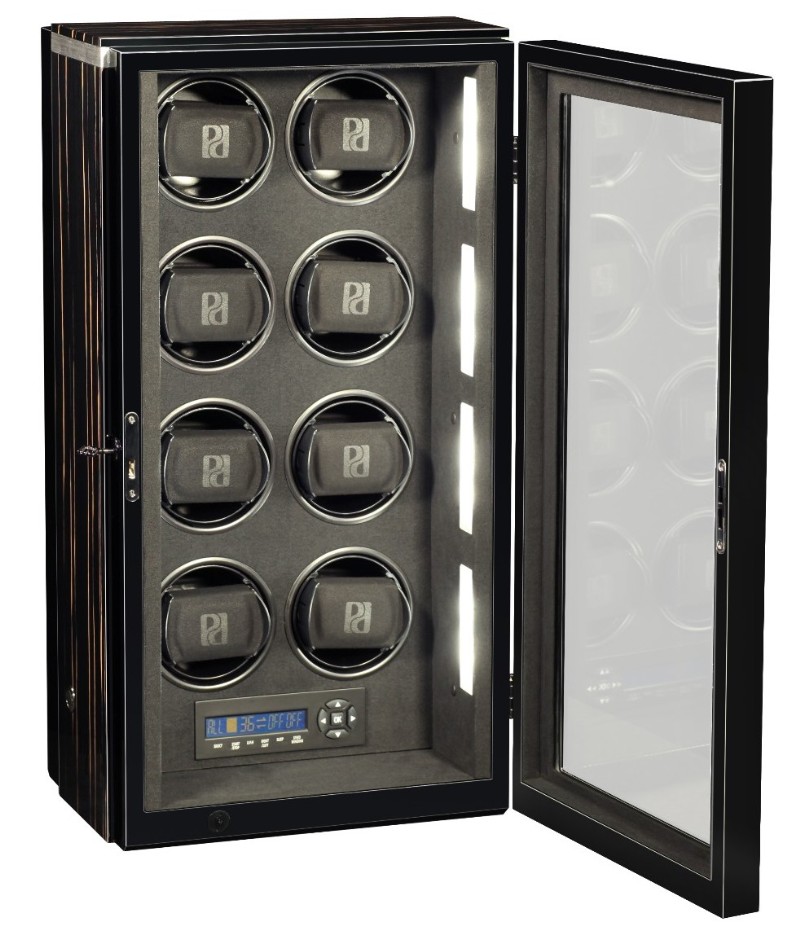 These watchwinders have the latest technique but also a new exteriour color. We must say it's beautiful. It gives the watchwinder a complete new dimension, as many watchwinders are just black or brown.
Within a few weeks we will receive a piece of this new series and then we will test it and write a review about it. We are already very curious:)
Paul Design Optima - an original compact watchwinder
We like it very much that Paul Design goes where others don't go. The new Optima watchwinder is a very good example of this. The Paul Design Optima watchwinder is a combination of a single watchwinder and a clock (temperature function and day/month indication). It's very easy to switch the watchwinder to the clock function and the other way around. It's the result of clever thinking.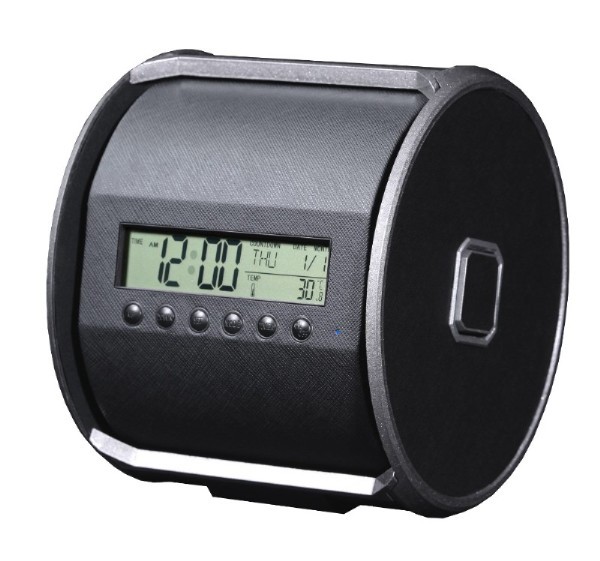 The good news is that this watchwinder is quite affordable; 229 Euro / 240 USD.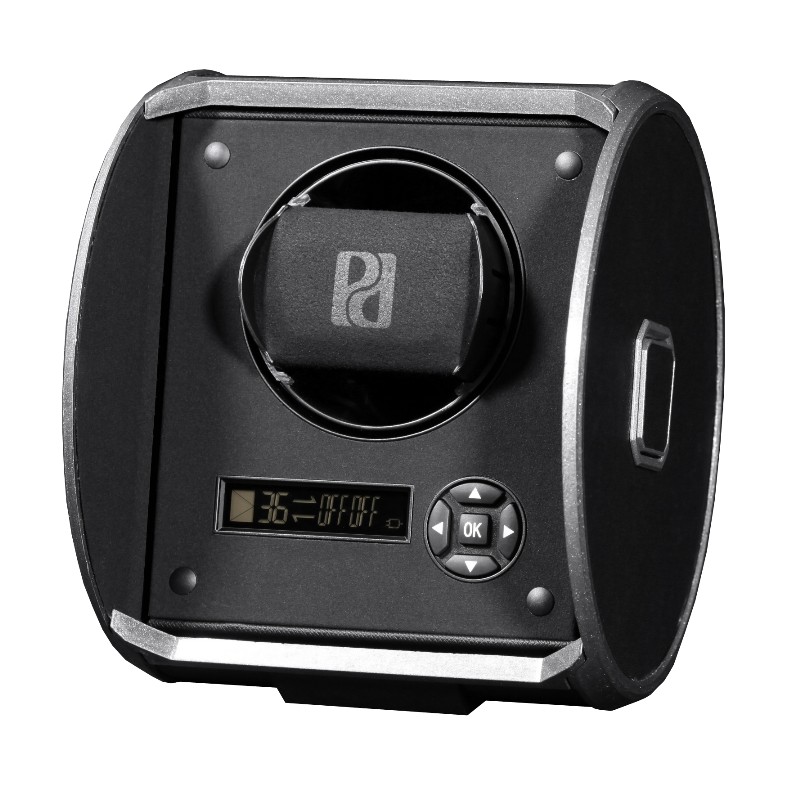 At the end of this year we will visit the Paul Design factory. Of course we will keep you posted about this interesting watchwinder brand, and first we will present a review about the Paul Design watchwinder we will receive within six weeks.