RDI presents the new K10-7 watchwinder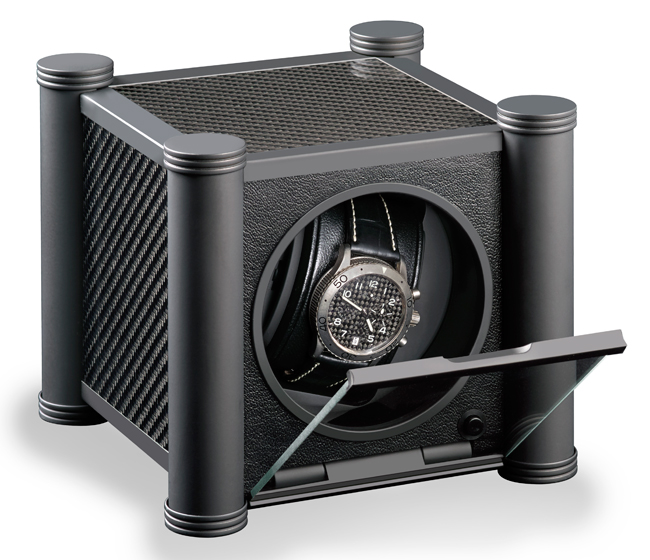 The Swiss watchwinder brand RDI produces high-end watchwinders which are not only beautiful but also very functional. The brand does invest a lot of time and effort in quality, innovation and design. The result is a nice line of watchwinders which does meet the highest standards.
As sponsor of the Grand Prix de l'Horlogerie de Genève 2015, RDI brand Charles Kaeser entered the circle of recognized brands watchwinders. In 2017 RDI will build a new head office which will be an architectural oasis for his watchwinders. We are looking forward to visit RDI when it's ready.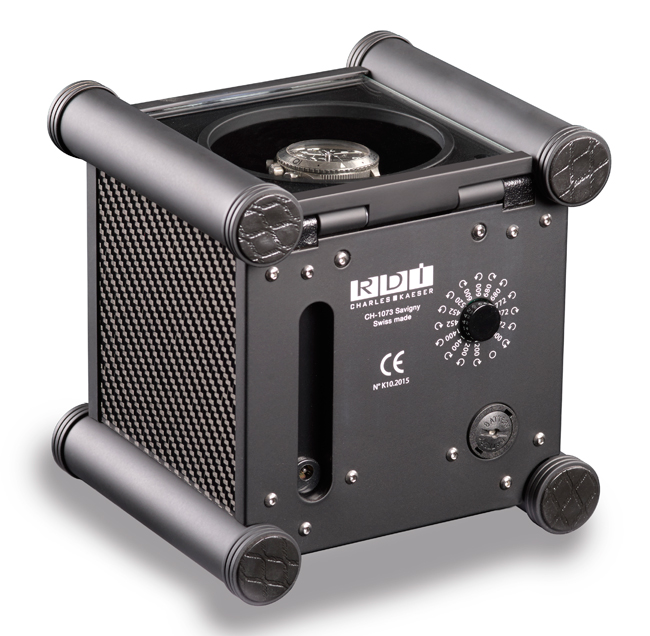 Very interesting is the new RDI K10-7 watchwinder with soft black columns, side faces of carbon fiber and leather-clad front.This new model is only available with glass door. The design is very modern and appealing. The materials are beautiful and the finish is of a very high level. The new K10-7 RDI-Charles Kaeser: your high-tech watchwinder with all immaculate finishing from the carbon fiber.
You have a wonderfull automatic watch, you are looking for a watchwinder which fit exactly to your watch: the new RDI K10-7 will be the best of your choice.