RDI watchwinders, a new player on the market?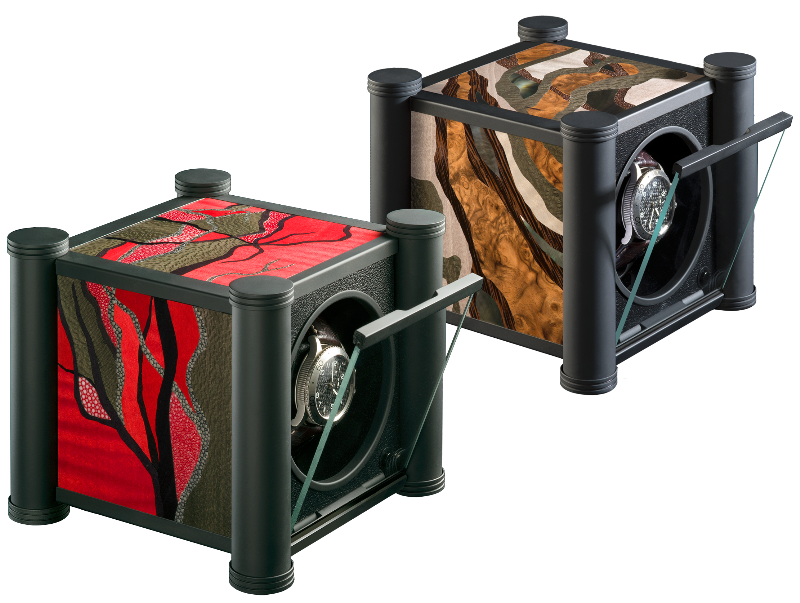 Last week RDI watchwinders contacted us. We must be honest; we never heard from this watchwinder brand. But we are never to old to learn and asked RDI for an introduction and background info about this relatively unknown brand. The owner of RDI is Charles Kaeser, who leads a company which is 15 years active in the watch business. He noticed that there were not too many high end watchwinder brands offering perfect quality and an astonishing design for the real automatic watch lovers. After developing a very expensive watchwinder (150.000 CHF) RDI decided to launch a compact series which is more attractive in terms of price (+- 2.000 CHF).
This new series is powered by 2 AA batteries which last for around 2-3 years. The designs are quite special and reflect the special position RDI watchwinders wants to obtain in the field of watchwinder brands.
At the moment we don't see many points of sale. When we check the internet we also don't see many reviews or people writing about their experience with RDI. The collection seems to be a bit small, but we are sure RDI will expand their collections soon.
Will RDI watchwinders be a succes? It's too early to say they will be successful or not. There is fierce competition and except the design we don't see major differences with other brands in this price class regarding functions or materials. On the other hand, the designs are certainly attractive for watch adepts. Thereby, high quality always finds its customer....