The beautiful watch winders of Bernard Favre
Switzerland is the country specialized in producing high end watches. Therefore it's quite logical that also high end watch winder brands produce their luxury accessory to wind automatic watches in this beautiful country. A few brands are worldwide famous like Swiss Kubik, RDI and Bernard Favre. This last brand offers probably the most exciting way of winding a watch. The first time we saw the Bernard Favre Planet watch winders we were amazed. This Swiss brand manages to combine absolute top quality with a very original method of winding. It's not only a watch winder, it's a piece of art. You can look hours to the beautiful motion, which is also functional as it supplies energy to your watch. With different programs in terms of rotation direction and TPD (turns per day) each Bernard Favre Planet watch winder is suitable to wind any watch, regardless brand or model.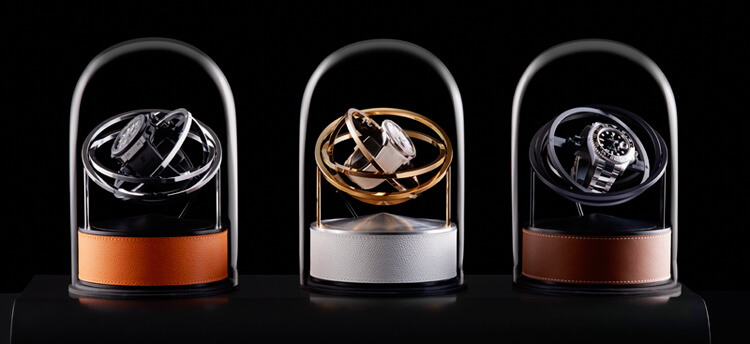 Soon we will visit Baselworld and check all novelties of Bernard Favre and discuss the bright future that his watch winder brand has. We are looking forward to it and keep you posted.
Bernard Favre Planet watch winders are available worldwide. Check the official brand homepage or visit Watchwinders.com