The Buben & Zörweg Agartos: 4000 hours of work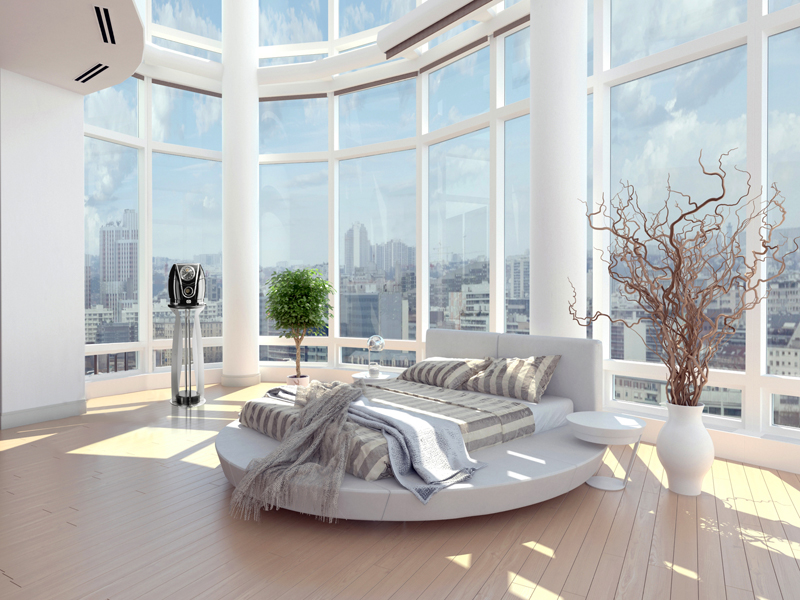 Recently Buben & Zörweg presented the new high-end watchwinder Agartos. It took craft, design and technology experts two years to create the Agartos, which is a showcase and watchwinder, which holds five watches and is crowned with its own open-dial tourbillon clock.
It was a project that would involve 4000 hours of development. That's the equivalent of one person working over 8 hours a day for an entire two years, five days a week, 52 weeks a year. Only the best brands do have the resources to accomplish such a project.
Nomination for a design award
Buben & Zörweg's Agartos has now been nominated for the 2015 German Design Award, the German Design Council's annual prize honouring unique design from round the globe, in the Excellent Product Design category. This is a great achievement after so many hours of work.
State of the art five axel CNC machines and 3D printing technology were used to create the fluid, masculine form and flawless finish of the Agartos. Its doors sweep open and closed in response to sensor technology, only when the person touching the Agartos knows where to slide their hands. A transponder can lock the Agartos securely.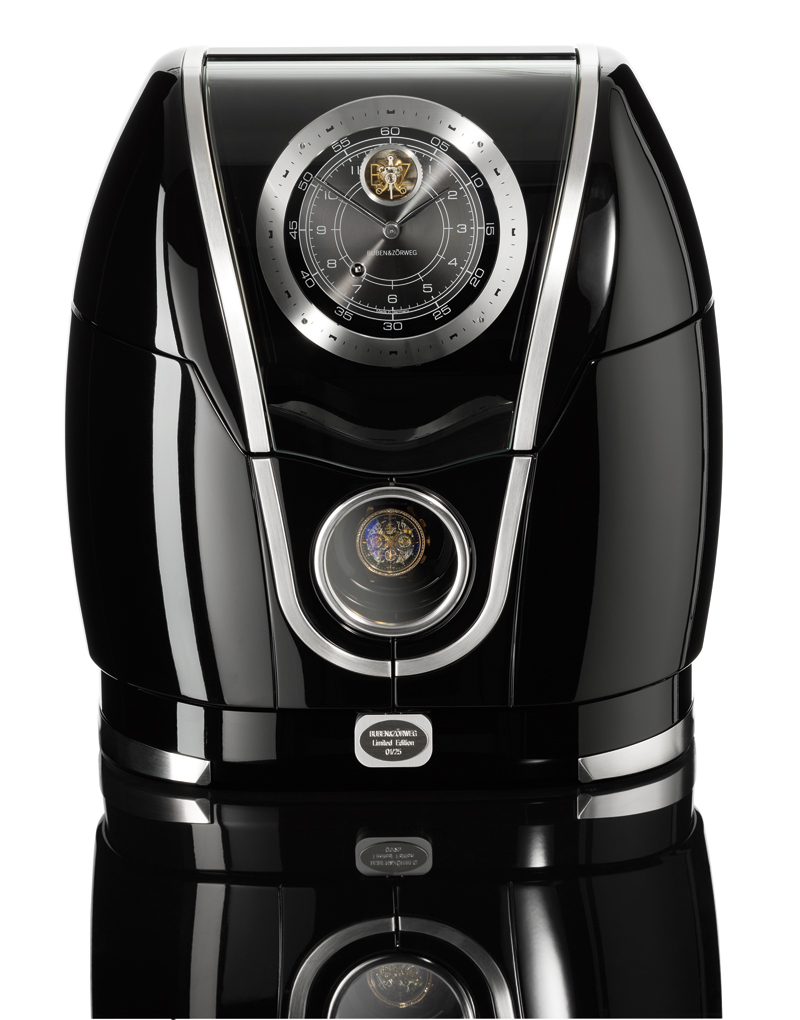 The high gloss metallic piano lacquer on the aluminium chassis of the Agartos is a version of the lacquer found on supercars. It took six months to refine the composition of the lacquer Buben & Zörweg now calls 'stardust' and which has become the company's signature lacquer. All sanding and polishing is conducted with meticulous precision and attention to detail, given that the Agartos is far smaller than a supercar.

Buben & Zörweg showing their passion for their clients
One Buben & Zörweg client in Singapore recently ordered a bespoke version of the Agartos asking for it to resemble the Iron Man cartoon character. Buben & Zörweg's design team promptly rose to the challenge.
The result is fantastic. This special watchwinder was presented at Baselworld last march where we did get a full presentation how this watchwinder works. It proves the fine craftmanship Buben & Zörweg offers its clients.