The new Benson Black Series watchwinders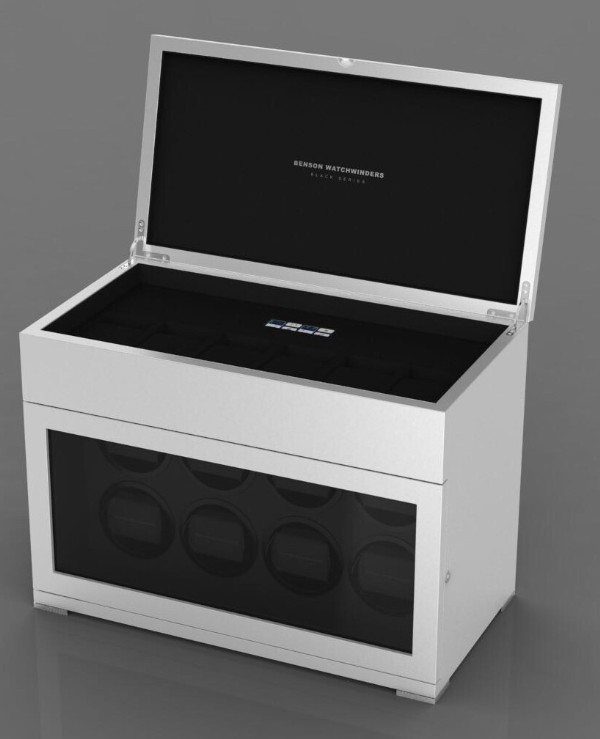 Benson Watchwinders from the Netherlands had an incredible success with their Smart-Tech watchwinder series. This series was launched in 2012 and offer a perfect price/quality ratio. Now it's time to present a new series which will be even better than the Smart-Tech watchwinders. The name of this new series? The Benson Watchwinders Black Series.
The goal of this Dutch brand is to produce a good quality watchwinder with all modern functions which isn't that expensive. In terms of functions and design the current Smart-Tech series can compete with all high-end brands. Some time ago we tested the 8.13.B (already sold out) and we were impressed about the functionality, quality and finishing.
Benson Watchwinders informed us that the new Black Series has even more functions and a beautiful design. We already saw some sketches and we are very surprised about what we saw, indeed the watchwinders of the new Black Series look astonishing.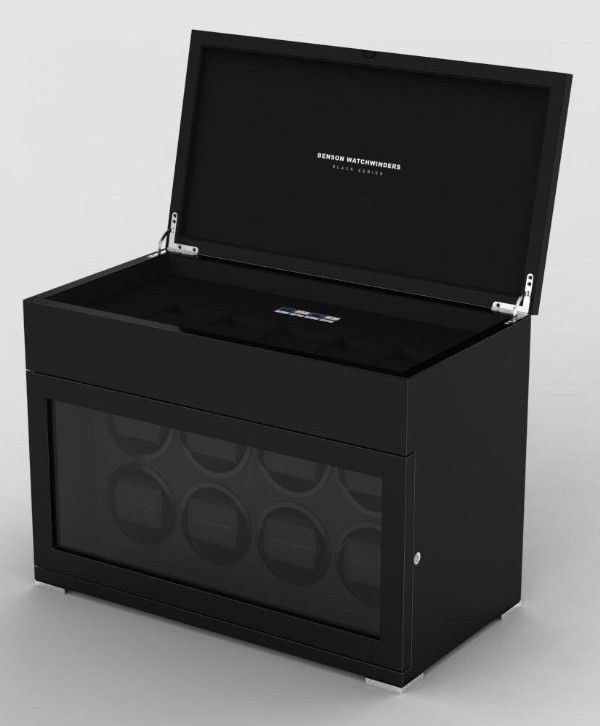 A complete new touchscreen was developed for this new series. Thereby the Black Series watchwinders do have some interesting feautures which will be convenient for the user.
We are looking forward for this new Black Series, and hope it will be as good as Benson Watchwinders says. When we take a look at their current collection of watchwinders we are sure they will do a good job.
Benson Watchwinders informed us that they are negotiating with interested companies to become distributor. They already signed several distributors and will expand with new distributors soon.
Soon more news about the new Black Series from Benson Watchwinders!