The new Benson Compact watch winders
The watch winder brand Benson watch winders from the Netherlands has the reputation of creating watch winders with an unique price/quality ratio. With the famous Smart-Tech and Black Series models Benson is a well known name in the industry. Today Benson launches its newest Compact series, a series of beautiful watch winders in different exteriour colours as black leather, dark brown leather and light brown leather. The new Benson Compact 2.18 series offers watch winders with Japanese motors, touchscreen, LED light, adjustable TPD and direction of rotation. Basically it's all you need to wind any automatic watch.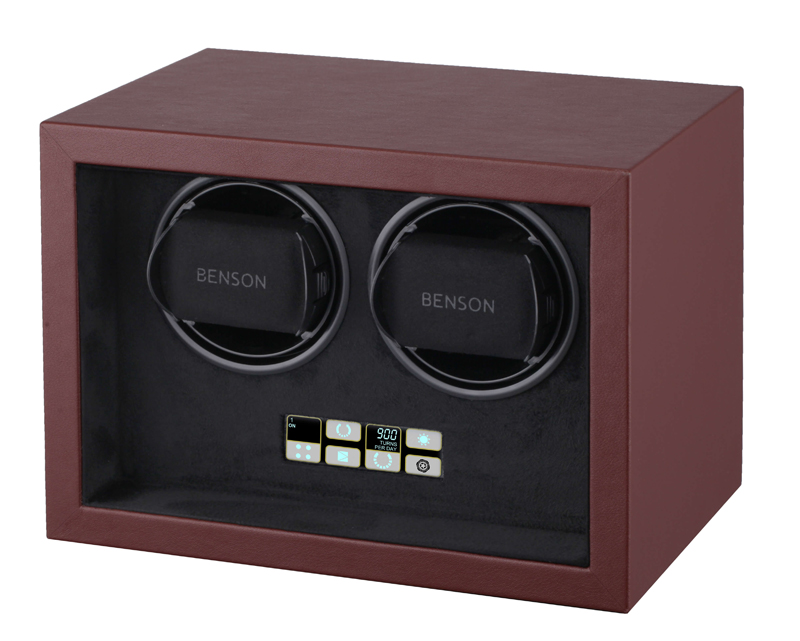 The big advantage of Benson watch winders is the price. These new Compact series watch winders start at 149 euro for the single watch model, and 199 euro for the double watch unit. We tested one version for 2 watches and must say the finishing, materials and functionality is very good. It's the perfect entry level watch winder for those who don't want to spend too much for a watch winder and also demand good quality.
We heard that Benson watch winders will also renew their Smart-Tech series soon. We cannot wait to have more photos, details and functions. Once we have it, we will inform you at this Blog.