Watchwinders.co.uk - online shop for watch winders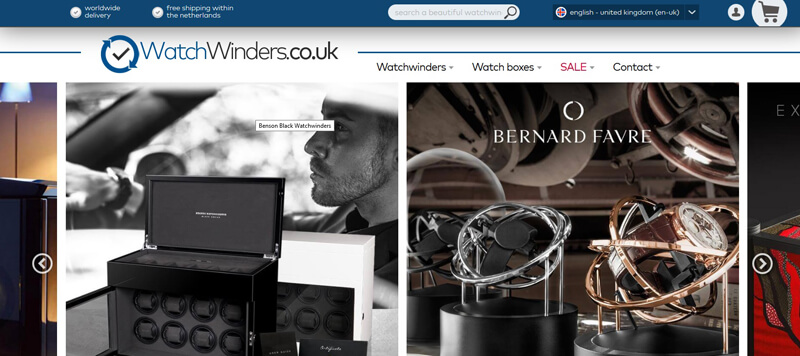 The company behind the largest online shop for watch winders, owner of shops as www.watchwinders.com, www.watchwinders.nl, www.watchwinders.de and www.remontoirs.fr (both last not live yet) now also presents a new shop for the UK market; www.watchwinders.co.uk (and www.watchwinders.uk).
In the most important European markets (Germany, UK, France, Netherlands and Belgium) the company does have online shops now and the future perspectives are looking great. The market for automatic watches is quite big and therefore it's interesting to see the expansion of an online shop with eye for beautiful brands, good collections and formidable service. As official dealer of more than 12 watch winder brands and with more than 2500 watch winders in stock this company is the biggest player on the watch winder market, worldwide.
The advantage of buying online is that you can choose between many brands and compare individual watch winders. Thereby the prices are interesting. All of these shops do ship worldwide from their warehouse in the Netherlands. Of course you can pay by creditcard, Paypal or wire transfer.
In the new shop www.watchwinders.co.uk you can find brands as Swiss Kubik, Bernard Favre, Rapport, Wolf, Benson watchwinders, RDI and many more. Curious? Visit their website and check it out.