Benson Black Series Single watch winder
Posted on 12 September 2018 at 3:00 PM
One of the most popular watch winders is a single watch winder. Single watch winders are produced by many brands and all of these single watch winders have their own advantages. Some run on batteries, others have a bluetooth or power winding function. All are having a compact design and are easy to place on a spot you like. Thereby they can be easily used during travel or on a holiday.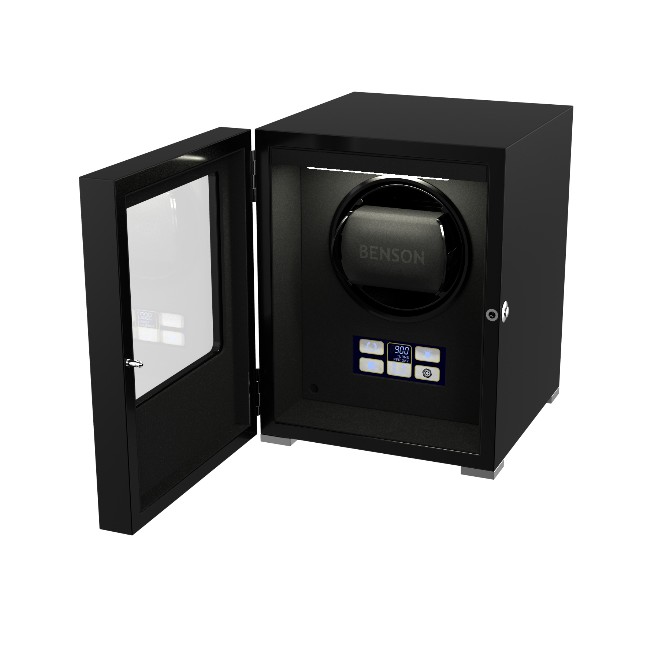 The Benson Black Series single watch winder is one we like a lot. It's a compact watch winder but offers all functions you need. This watch winders offers LED light, touch screen control panel, adjustable watch holder and a built-in battery which gains it's energy by an adapter. You can choose to let the watch winder run on the adapter or on the built-in battery which lasts for several weeks.
A big advantage is that you can choose between several exterior colours; black, white, macassar and carbon fibre. The stainless steel feet, nice push button to open the watch winder and possibility to charge the watch winder via USB are very nice details. In this price class there is not really another watch winder which offers all these functions. An important advantage of this watch winder is the door, it is protecting your watch against dust and moisture.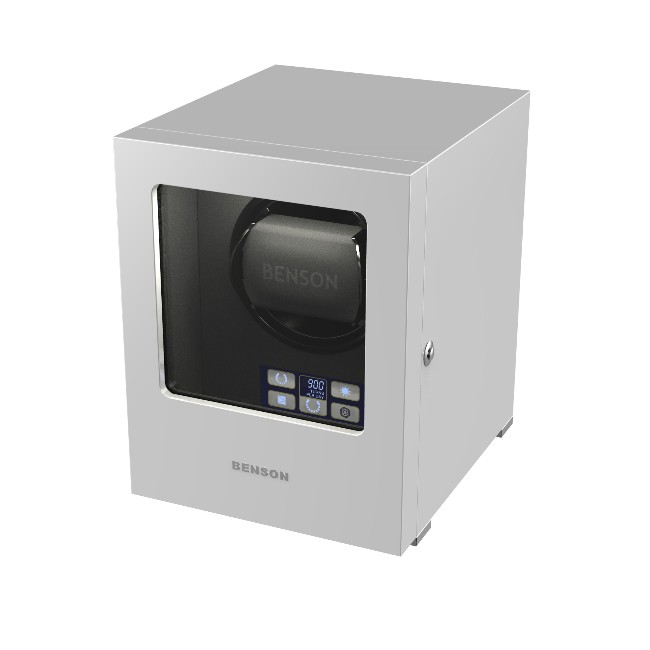 The Benson Black Series single watch winders are a perfect choice for a small watch collection. They can wind any automatic watch, regardless brand or model. The price is very acceptable and the design and finish of a high level.
Are you looking for a watch winder? Please visit Watchwinders.com and check out several brands and models in different price classes.