Interesting: the new Benson Black Series Pro watch winders
Posted on 19 November 2018 at 6:57 PM
In september the Dutch watch winder brand Benson presented its newest watch winder series; the Black Series Pro watch winders. This new series is characterized by a capacity of 12 and 16 watches, modern design, high-end technique and a perfect view on the rotating automatic watches.
Since 2016 the Benson Black Series watch winders are very popular. The watch winders of this brand are world wide sold by +- 200 high end resellers, which are mostly in the higher price segment as they sell watch brands as Rolex, IWC, Patek, Panarai, Breitling etc etc. The Benson watch winders are now sold in more than 20 countries, such as the US, Canada, Russia, China, Hong Kong, Germany, Belgium, Hungary, United Kingdom, Norway etc etc.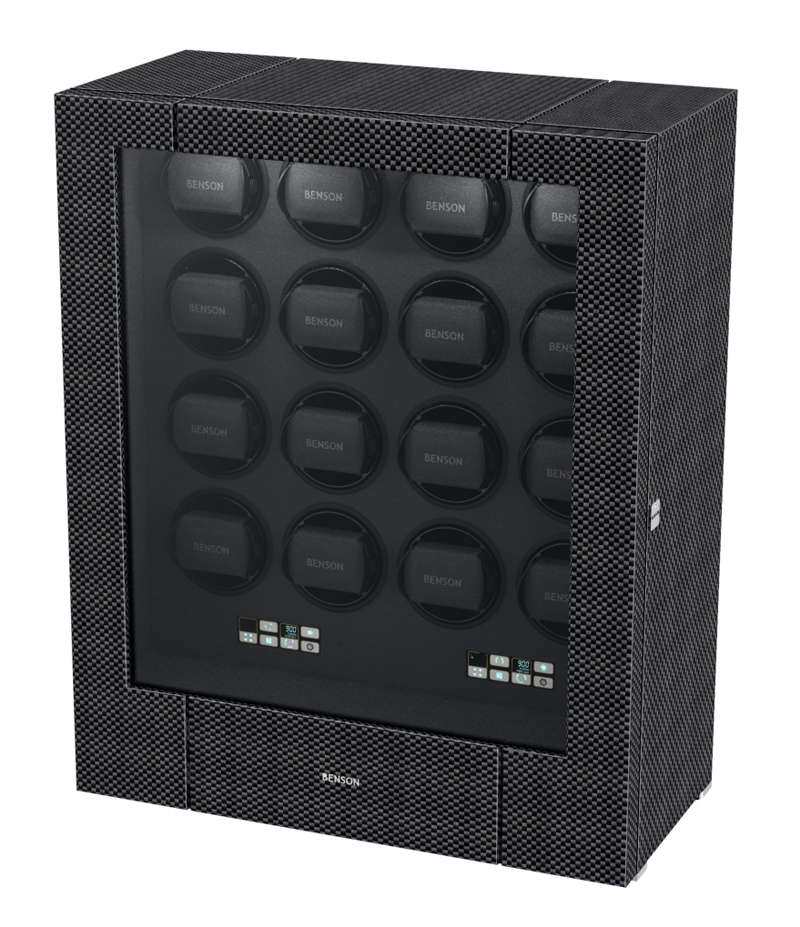 The modern design, perfect quality, very interesting price level and good after-service are the reasons watch adapts choose for a Benson watch winder. Thereby the price level of the Benson watch winders is very stable, which results in a watch winder which keeps value. This is very important as there are brands which offer their watch winders on different platforms where prices change everyday so that one day you buy a watch winder and the next day it's offered for 30% less.
Meanwhile the pre-order of the Benson Black Series Pro is a big success. Almost 80% of the complete production is already sold. This means that when you want to buy a Benson Black Series Pro watch winder you have to be quick. An advantage is that when you purchase this watch winder in the pre-order you will receive 3 years of international warranty instead of 2. The pre-order is open till 31th december (or when 100% is pre-sold).
When you're looking for a great watch winder for your automatic watches, then a Benson Black Series watch winder is really a watch winder to consider, especially when you have multiple watches and your collection is growing. Benson watch winders will certainly have a watch winder which meets your demands.