The best Swiss Kubik watch winders
Posted on 12 December 2019 at 3:27 PM
Swiss Kubik watch winders are not only famous for their quality and compact design, they also are famous because of their great functionality. Swiss Kubik is a Swiss watch winder brand which produces all models in Switzerland. Therefore every Swiss Kubik watch winder is Swiss made, just like watch brands such as Breitling, Rolex, Oris, Tag Heuer etc etc. Of course it's nice to have a Swiss made watch winder for your Swiss made automatic watches.
Why do we like Swiss Kubik watch winders? First of all because of their compact designs which makes them handy to use. Even in a safe because they work a long time on a set of batteries. Secondly we like the simple and easy way to use the watch winders. They are suitable for any watch, and because of the availability of larger and smaller watch holders the Swiss Kubik watch winders are suitable for big and small watches.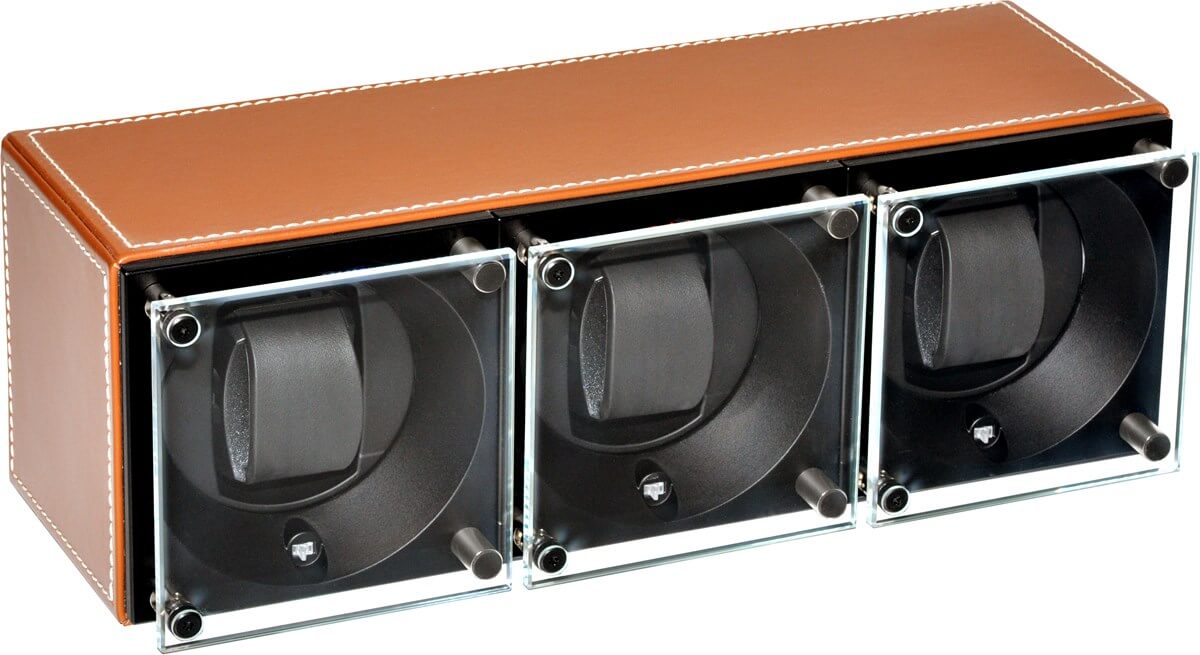 The price is important as well. The Swiss Kubik watch winders are not cheap. That's logical as they are fully made in Switzerland. Thereby they have a Swiss motor which offers a low sound level. The retail prices are fair considering the quality and functionality. Also note that each Swiss Kubik watch winder comes with 3 years of warranty, where other brands mostly provide 2 years.
We have tested many watch winders, but Swiss Kubik is one of our favorites. We have never experienced any defect in all tests we did. They are easy to use and can be placed anywhere in house or in your office. We placed them on our desk for example. We also experienced that the Swiss Kubik service is very good and they have a wide spread dealer network. For example www.watchwinders.com does also sell Swiss Kubik as official dealer. This webshop offers the best Swiss Kubik watch winders, a big collection and quick delivery.
If you want to have a good watch winder for your automatic watches then a Swiss Kubik watch winder is a very good choice. Always buy from an official dealer to have certainty regarding origin, best price and good (after sales) service.