Modern watchwinders from Chronovision - Germany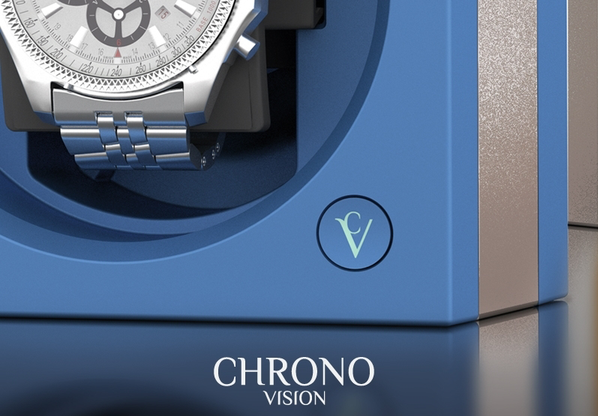 In march this year we wrote an article about a new player on the watchwinder market. We gave a sneak preview about the promising brand Chronovision from Germany. At Baselworld we saw the samples of their first model: "One". With interesting functions as speed winding, sleeping mode and USB connection this watchwinder does interest us very much. Thereby the functions of the One watchwinder can be set by a smartphone which makes it a gadget too.
In the field of single watchwinders Swiss Kubik is famous and does offer high quality watchwinders. Though, Swiss Kubik watchwinders are not cheap which makes it interesting for other brands to present a single watchwinder in the price gap below 500 euro. Of course Swiss Kubik has the new ABS models which have a lower price, but in fact these watchwinders are not offering that functions which Chronovision does.
Chronovision estimates to start with 40-50 different variations (in color and materials) and the sales will start at november. Exact prices are not known yet, but we expect them in a price range of 400-550 euro.