Stockinger watchwinder cabinets
Posted on 4 August 2014 at 3:41 PM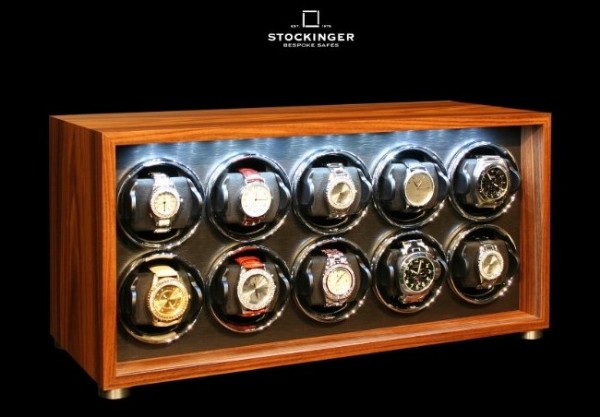 An interesting watchwinder brand from Germany is Stockinger, which is specialized in producing watchwinders with built-in safes to keep high valuable watches safe. The technique Stockinger uses is protected by German patents. Each automatic watch will be wound according to its own specific requirements based on the database that contains data of more than 8.000 different wristwatches and will be downloaded onto the watchwinder.
The Stockinger watchwinders are 100% made in Germany (except the Maxton motors which are made in Switzerland) and use technology of Beluwo which is the inventer of "smart interface"; a modern microprocessor controller. The brand does focus on quality and an user friendly interface. Thereby these watchwinders can be controlled and programmed by smart phones and tablets. Every watch can be wound individually and each rotor has it's own motor.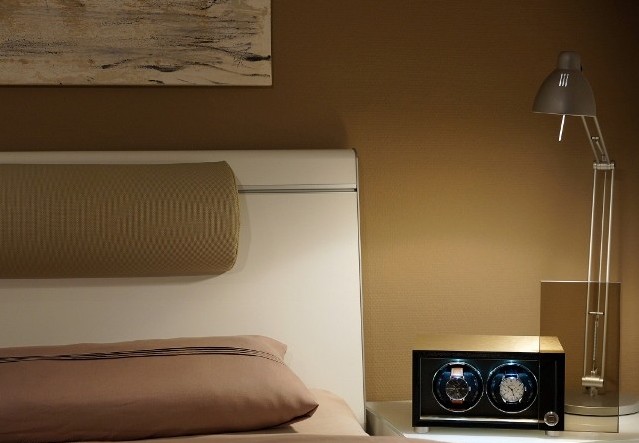 We would describe Stockinger as a high end watchwinder brand with a beautiful mix between modern design, perfect materials and state of the art technique. By using Maxton motors Stockinger guarantees a very long durabilty as Maxton motors are also used by NASA in their "Mars rovers".
If you're looking for a great watchwinder made of nice materials and build in Germany...then Stockinger could be a good choice!
The Stockinger watchwinders are available from 2.400 euro (excl. VAT). As we like this brand we displayed an extra photo:)